Sharapova slams Serena Williams over Steubenville rape case remarks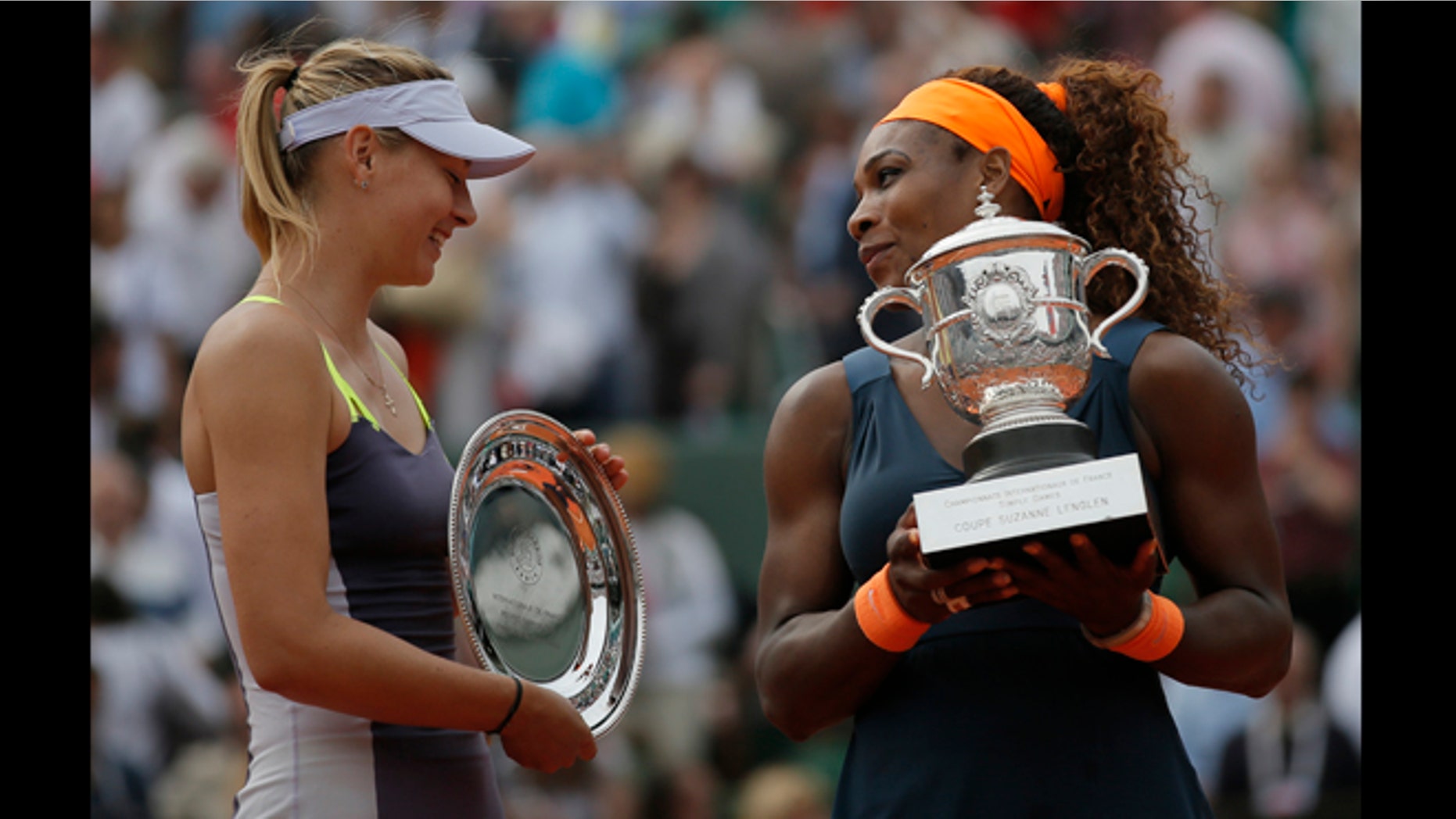 LONDON – Maria Sharapova took quite a shot at Serena Williams -- and it had nothing to do with tennis.
At her pre-Wimbledon news conference Saturday, Sharapova slammed Williams for the tennis star's controversial remarks regarding a high-profile rape case and told her to keep her opinions to herself when asked about a recent interview Williams gave Rolling Stone.
"I was definitely sad to hear what she had to say about the whole case," Sharapova said according to a report by the Times of India.
"If she wants to talk about something personal, maybe she should talk about her relationship and her boyfriend that was married and is getting a divorce and has kids," Sharapova said, who was defeated by Williams in the French Open final earlier this month.
In the article, the author also surmised that critical comments directed at an unnamed player by Williams were referring to Sharapova.
Williams apologized in a statement released through her agent on Wednesday.
''I am currently reaching out to the girl's family to let her know that I am deeply sorry for what was written in the Rolling Stone article,'' the statement said. ''What was written -- what I supposedly said -- is insensitive and hurtful, and I by no means would say or insinuate that she was at all to blame.''
The victim's family welcomed Williams' apology in its own statement on Wednesday, saying it was ''proud of her'' for the updated remarks.
''We are sure Serena has and will continue to use her God given talents to advance women's equality and send the message that rape is never acceptable under any circumstance,'' according to the statement released by family attorney Bob Fitzsimmons.
''We are fans of Serena and will continue rooting for many more championships but more importantly watching her advance the cause of rape victims who are never to blame.''
Williams was quoted an interview with Rolling Stone magazine that, while not blaming the victim in the Steubenville rape case, "she shouldn't have put herself in that position."
The comment, which sparked an outcry on social media Tuesday, is made in one paragraph of a lengthy story posted online Tuesday about Williams, a 16-time Grand Slam title winner who is ranked No. 1 heading into Wimbledon, which starts next week.
Two players from the celebrated Steubenville, Ohio, high school football team were convicted in March of raping a drunken 16-year-old girl; one of the boys was ordered to serve an additional year for photographing the girl naked. The case gained widespread attention in part because of the callousness with which other students used social media to gossip about it.
According to the Rolling Stone story, Williams says the perpetrators of the crime "did something stupid," and she asks: "Do you think it was fair, what they got?"
She adds, "I'm not blaming the girl, but if you're a 16-year-old and you're drunk like that, your parents should teach you: Don't take drinks from other people."
Among Williams' comments in the story, posted online Tuesday: "If she wants to be with the guy with a black heart, go for it."
Sharapova beat Williams in the 2004 Wimbledon final. But Williams has won their past 13 matches, including the French Open final two weeks ago.
Williams is in England preparing for Wimbledon.
Click for more from Rolling Stone.
Click for more from the Times of India.
The Associated Press contributed to this report.