Second-round pick Dalvin Cook signs with Vikings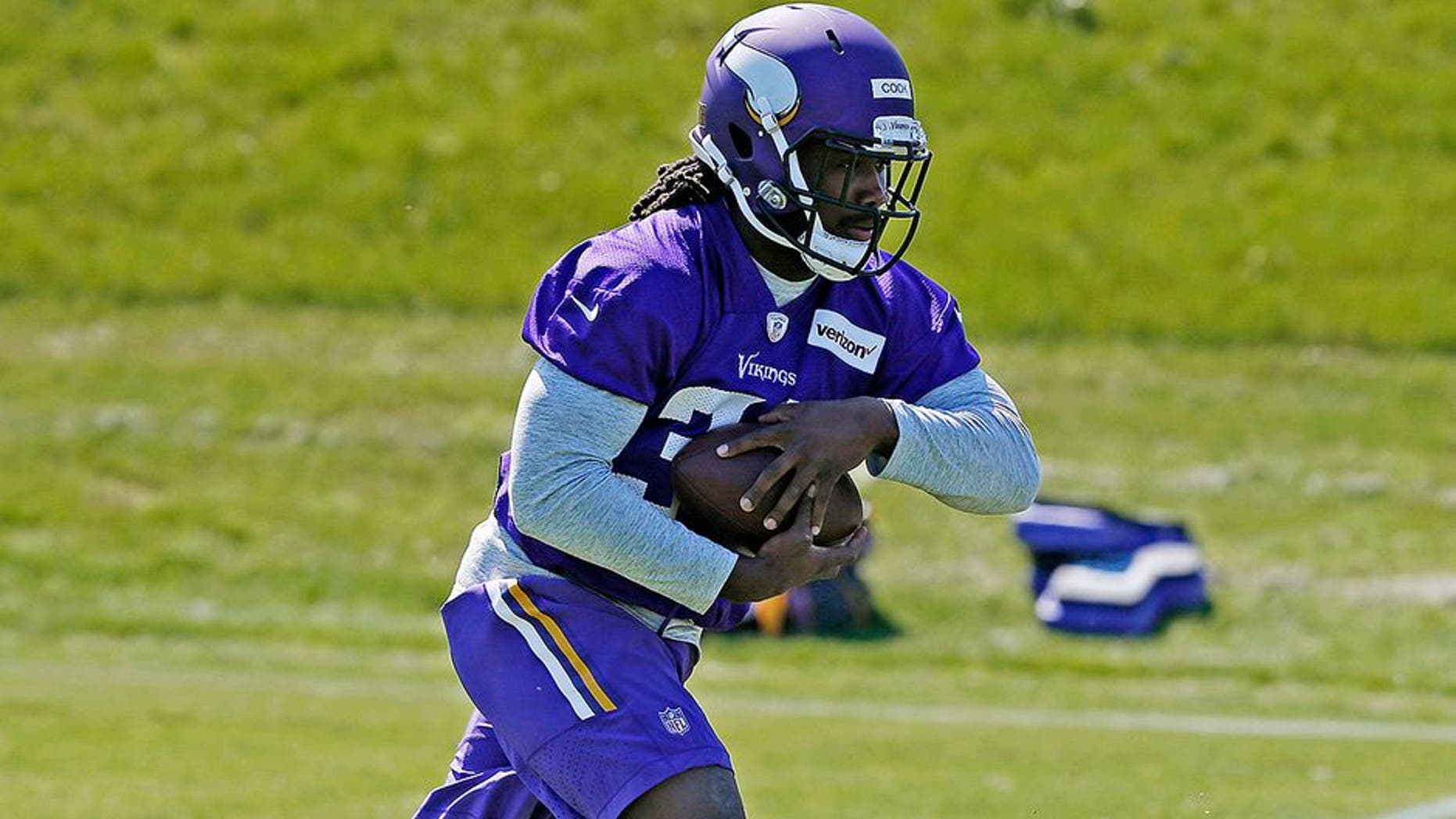 The Minnesota Vikings have officially inked their most intriguing draft pick in the 2017 class, coming to terms with running back Dalvin Cook onWednesday.
Cook, a second-round find by general manager Rick Spielman, looks to improve the Vikings rushing attack that averaged a measly 75.3 yards per game in 2016 -- dead last in the NFL.
Minnesota is expected to split carries between their top-three running backs, following the latest NFL trend. Cook, free-agent signee Latavius Murray and last years leading rusher, Jerick McKinnon, will share the load in 2017.
But Vikings fans shouldnt be surprised if Cook takes the reins by the end of his rookie season.
Cook rushed for 1,765 yards and caught 33 passes for 488 yards and 20 total touchdowns for Florida State in 2016, a year that wrapped up a three-year collegiate career filled with accolades. Cook was named an All-American as a junior. He finished his career as Florida States leading career rusher, breaking a mark that was held for 20 years by three-time Pro Bowler Warrick Dunn.
Cook is the last draft pick to make it official with the Vikings. All 10 of his fellow rookies signed in the past two weeks.