Seattle RB Marshawn Lynch $50,000 fine for media obligations put on hold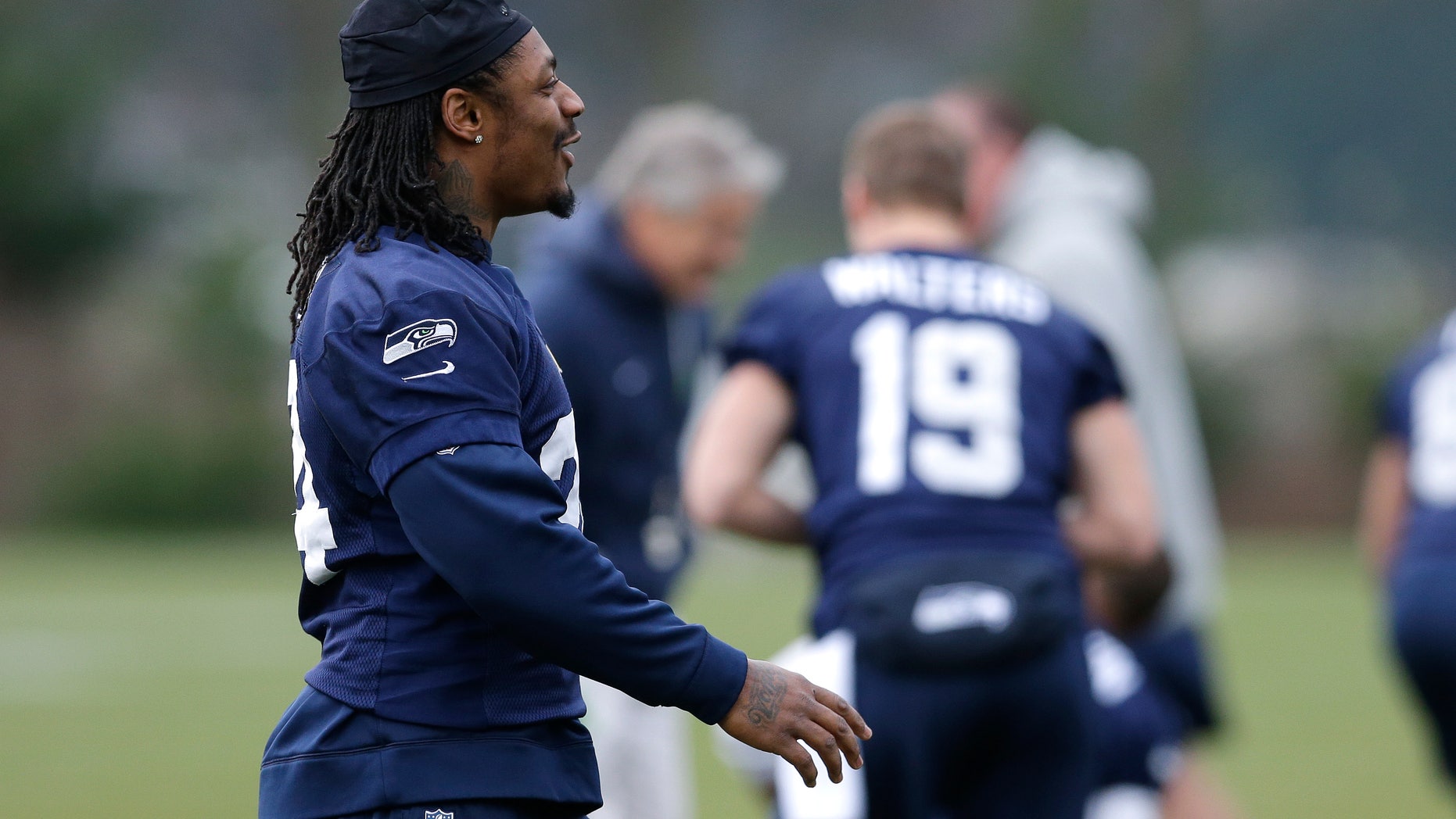 RENTON, Wash. – A $50,000 fine to Seattle running back Marshawn Lynch has been put on hold as long as he continues to comply with league policy on being available to the media.
Lynch appealed the fine, but it was not overturned according to league spokesman Greg Aiello. Instead, NFL executive vice president of football operations Ray Anderson put the fine on hold after Lynch committed to complying with league policy. If there are any further violations, the $50,000 fine will be collected and a minimum fine of $50,000 more will be assessed.
Lynch had declined all requests for interviews this season and had not spoken to the media until last Friday when he talked for less than 90 seconds. Lynch's longest answer was 24 words when asked about the Seahawks' focus this week not knowing who their opponent would be.
The Seahawks face New Orleans on Saturday.
___
AP NFL website: www.pro32.ap.org