Seahawks rookie is willing to be 'the best water boy in America' to make the team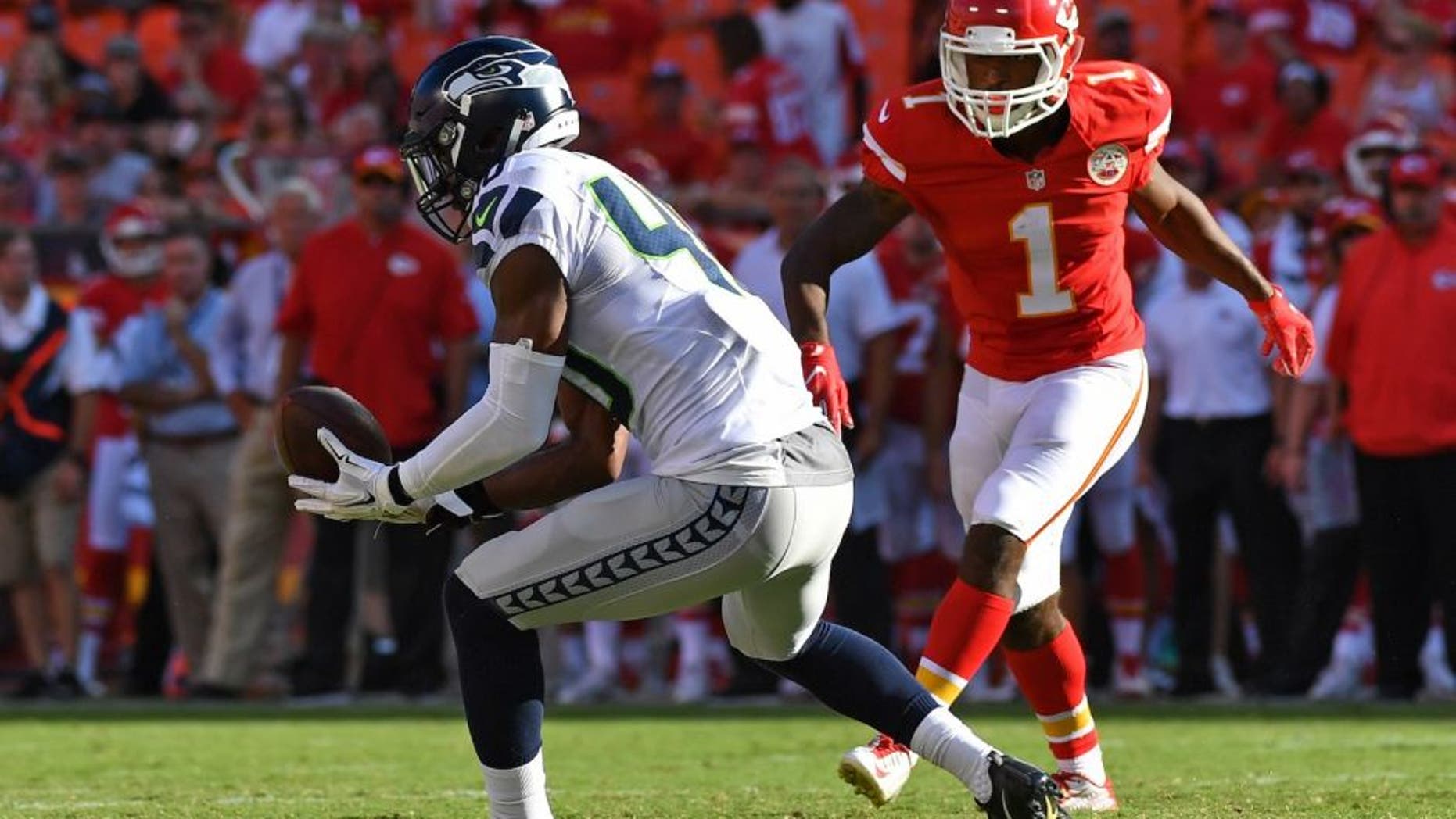 Before the regular season gets underway, NFL teams will need to trim their rosters down to 53 players. As a result, hundreds will be left without jobs. Seattle Seahawks defensive back Tyvis Powell doesn't want to be among them, and he'll do anything to make the team.
He'll even be a water boy.
"Whatever it's going to take me to make this 53-man roster -- I don't care if they tell me, 'Tyvis, we need you to get the water for everybody.' I'm going to be the best water boy in America," Powell said via SeattlePI.com. "They say, 'Tyvis go take a rep at corner.' I go to corner. 'Tyvis, go to safety.' I go to safety. Whatever they need me to do, I'll do it."
Powell is an undrafted rookie out of Ohio State competing to carve out a role with the Seahawks -- whether it's on special teams or as a backup safety. He's had a solid camp thus far and looked good in the preseason opener as he picked off one pass.
Head coach Pete Carroll had nothing but great things to say about the rookie after the game, and based on what he said, it sounds like Powell has a decent shot of making the roster.
"He had a great game. He had a terrific game. Your first time out as a rookie and you know special teams is a big deal, he makes a great play on kickoff coverage on the 12, he has a fantastic and just classic block on the punt return," he said. "The ball that he almost kept out of the end zone was an extraordinary play too, just to make that play, and he has a pick."
If Powell doesn't make it with the Seahawks, he could land on their practice squad, if he's not picked up by another team. Regardless of where he ends up, he's certainly going to bring an outstanding work ethic.