Seahawks' Michael Bennett criticizes Steph Curry for expensive basketball camp in Hawaii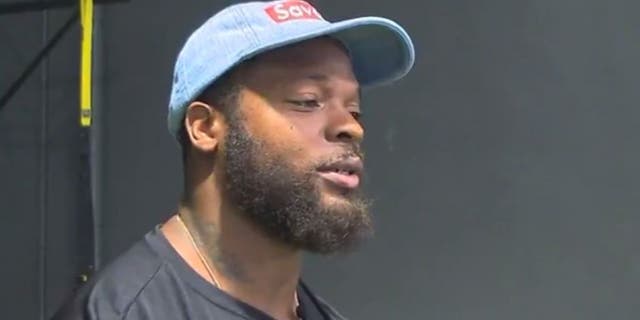 NEWYou can now listen to Fox News articles!
On Saturday, Seattle Seahawks Pro Bowl defensive end Michael Bennett will host his fourth annual football camp in Hawaii featuring instruction from Bennett, Chargers linebacker Manti Te'o and other NFL players.
The day-long camp on the island of Oahu is free of charge for the 700-plus kids and teenagers (ages 7 to 18) who will attend.
Other athletes have hosted camps in Hawaii as well, namely Warriors guard Steph Curry who passed through recently for the Warriors Basketball Camp featuring Steph Curry from July 2-5. The cost of that four-day, three-night camp at BYU-Hawaii's campus in Oahu was $2,250 per camper, not including airfare.

Different sports, durations and programs, and yes, vastly different costs, a point noted by Bennett a conversation with Honolulu-based KHON News:
"I see a lot of different athletes come through Hawaii whether it's Steph Curry or whoever it is," Bennett said. "They all come here and it makes me mad, because I live in this community and I understand this community -- that there's so many kids who can't afford to pay such a high amount of money. In my mind it's like, how much money do you need before you start giving back for free? And I think a lot of athletes should start focusing on that."
"If you do have a camp and you charge money for it, you need to make sure that money that you take from this community, you give back to the kids that are paying for the camp. These are the kids that live here. When you leave Hawaii and you go back to wherever you're at, or you come here and you go back from this vacation you leave with a piece of paradise, but these people still live here every day."
This is obviously a personal subject for Bennett who resides in East Honolulu in the offseason with his wife Pele, who is a Hawaii native. The very generous Bennett and his wife also host the Annual OCEAN Health Fest, a free event promoting healthier and active lifestyles that features cooking demonstrations, group fitness activities and a health expo that offers health screenings.
But the matter of free camps versus non-free camps isn't cut and dry.

Some more context: the first four-day Curry camp in 2013, held at the Stevenson School in Pebble Beach, cost $695 per camper, per Darren Rovell. In 2015 at the same venue it cost $1,175 apiece. As mentioned above, the price tag this year was $2,250 in Hawaii.
The Curry camps are "powered by Under Armour," the brand that sponsors Curry and obviously has some relationship with the camp. While it's safe to guess that Curry could afford to foot the entire camp bill if he wanted, it's also a near certainty that someone other than Curry is setting the price on the camp, a price that might be stipulated by contract.

I don't know, and Michael Bennett probably doesn't know either. Bennett's own efforts and the message is truly admirable and every sport could use more people like him. But it's dangerous to tell another person how to spend his money. We don't know what contributions Curry might be making privately.

Celebrate Bennett but don't get pitchforks and go after Curry. After all, athletes aren't the only people in this world who ought to be altrustic with their time and money.