Seahawks DE managed to lose 15 pounds without giving up soda, Sour Patch Kids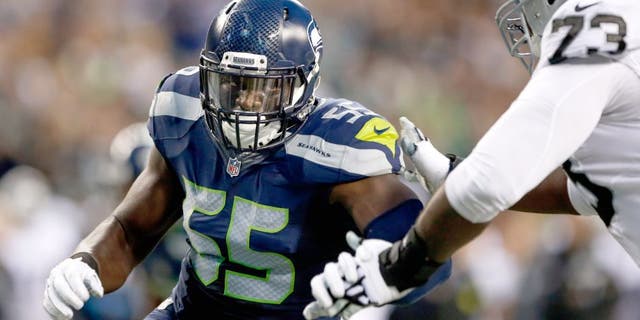 NEWYou can now listen to Fox News articles!
Seattle Seahawks defensive end Frank Clark spent the early part of the offseason shedding pounds with the goal of improving his overall production in 2016. After recording just three sacks in 15 games as a rookie in 2015, Clark set out to get leaner and quicker off the edge. And he did so without changing his diet much.
According to ESPN, Clark lost 15 to 20 pounds this offseason while still consuming two of his favorite things: soda and Sour Patch Kids.
"I didn't give up nothing," Clark said. "I drink soda. I know I shouldn't. But I drink a lot of soda. I eat a lot of Sour Patch Kids. But it's all part of my diet to help me get here. I don't think it's going anywhere any time soon."
Clark showed flashes of being a viable replacement for Bruce Irvin off the edge in the second half of last season, which made it easier for the Seahawks to part with Irvin. However, in order to do fill the void left by Irvin, Clark had to improve his explosiveness and stamina, hence the weight loss.
"While in games, I felt myself getting tired after a couple of plays," Clark said. "I'm like, 'Wow, this is not me.' And I take it back to my junior, senior year in college when I was 260, 265, when I can play eight straight plays and feel great. I just took it back there, and that's where I really wanted to be physically."
Entering Year 2, Clark hopes to play a bigger role on the daunting Seahawks defense, which is led by Michael Bennett and Cliff Avril up front. If he can become a 10-sack player, Seattle's pass rush is going to be even more frightening than it already is.