Santonio Holmes Reveals Mark Sanchez was Floored by Tebow Trade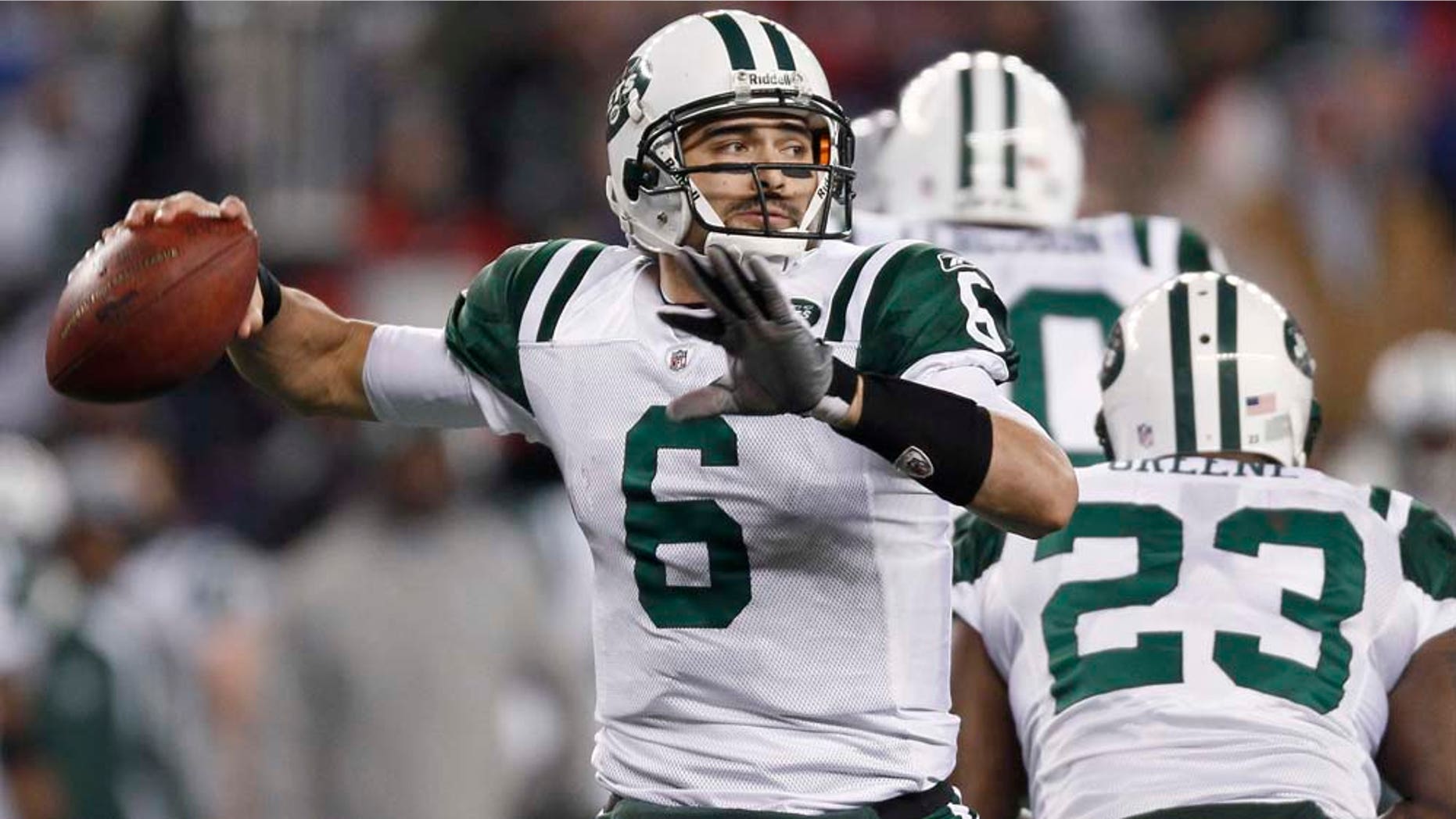 While it has taken him some time, Mark Sanchez is finally adjusting to having Tim Tebow in the New York Jets locker room.
This process, which has been an ongoing battle for Sanchez, became much easier when he learned that his role as the starting quarterback was solid... for now.
Jets wide receiver Santonio Holmes revealed just how much the Tebow trade affected Sanchez in an interview this week.
"I think since Day 1, it was a focus that kind of rattled him a little," Holmes said Wednesday. "And I use that word only to say that, 'Wow. How did this happen?' Those were words that came out of his mouth.
Just like the rest of his team and football fans everyone, Holmes was caught by surprise when he got news of the Tebow trade.
"When it happened, I honestly didn't know what to think," he said. "I didn't know whether we were getting rid of Mark or whether we were bringing in a new quarterback or what. But when I talked to Rex Ryan, he kind of put me at ease."
As the New York Jets suit up for their first game of the season on Sunday against the Buffalo Bills, Sanchez will be the man leading his team onto the field.
"I think he understands now that his role is to be the New York Jets' starting quarterback and Tebow is here to help us win as many games as he can help us win," said Holmes.
With an underwhelming performance in the preseason Sanchez has been receiving a lot of criticism as of late especially with the NFL's most popular backup quarterback waiting patiently on the sidelines.
Treading on a delicate situation, Sanchez has been careful to say and do the right things which luckily his coaches and team mates have noticed.
"I don't think he gets enough credit for that," running back Shonn Greene said. "I think a lot of other people in that situation would break down or something like that."
Sanchez has instead played the part of the team leader, rebounding from his most disappointing season with a focus on returning the Jets to the playoffs and taking charge of the locker room — something that was lacking last season.
"I think it's human nature to want to hesitate after a tough year like last year," Sanchez said, "but you have to fight that and really attack it and that's what I'm trying to do."
Based on reporting from the Associated Press. 
Follow us on twitter.com/foxnewslatino
Like us at facebook.com/foxnewslatino