San Diego And Tijuana Among 10 U.S. Cities Up For Olympic Bid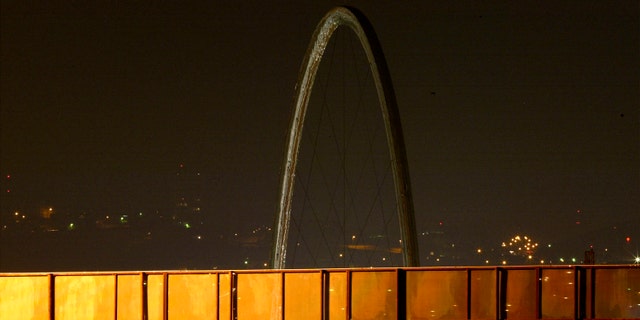 Could the U.S. and Mexico co-host the Summer Olympics?
The U.S. Olympic Committee is talking to 10 cities about a possible bid for the 2024 Summer Games, including a joint proposal from San Diego and its Mexican neighbor,Tijuana.
Following failed bids for the 2012 and 2016 Olympics, the USOC sent out letters to 35 American cities in February to gauge interest in a potential run for 2024.
"We're in discussion with about 10 cities actively now," USOC chief executive Scott Blackmun said in an interview after speaking to the Associated Press Sports Editors in New York. "The process is really working the way it was supposed to."
Los Angeles, which hosted the 1932 and 1984 Olympics, and Philadelphia have announced their interest. Blackmun said San Diego and Tijuana have also approached the USOC about a joint bid.
Blackmun declined to identify the other cities considered as potential candidates, saying they preferred to keep it confidential for now. He said three cities, including Chicago, have formally said they are not interested in bidding.
Blackmun said he would be surprised if any other cities came forward at this point.
"We don't want to submit a bid we don't think we can win," Blackmun told the APSE gathering. "We have to assess our chances. ... We want this bid to be a national bid, an American, bid, not just a city bid. We want to make sure we have been as inclusive as possible."
The United States hasn't hosted a Summer Olympics since the 1996 Atlanta Games. New York mounted a failed bid for the 2012 Games, which went to London, and Chicago suffered a stinging first-round defeat in the IOC vote for the 2016 Olympics, which were awarded to Rio de Janeiro.
The USOC has since reached a revenue-sharing agreement with the IOC, ending a long-running dispute that contributed to the failed bids. With relations back on track and the USOC working to increase its international presence, the chances for a successful U.S. bid in 2024 are considered vastly improved.
"We've got plenty of time," Blackmun told the Associated Press. "There are no specific deadlines on this process."
The USOC official said a joint bid can work in some geographical areas, citing the Bay Area and the cities of San Francisco, Oakland and San Jose as a "natural" possibility.
As for San Diego and Tijuana, he said, "That would have its challenges. We haven't looked at it carefully. We just learned about it."
Blackmun said he understood why Chicago is not interested in bidding again. The city spent about $90 billion on the 2016 bid and not even the presence of President Barack Obama at the IOC session in Copenhagen, Denmark, was enough to prevent the humbling defeat.
New York, meanwhile, could be a strong contender in 2024, Blackmun said.
Based on reporting by The Associated Press.
Follow us on twitter.com/foxnewslatino
Like us at facebook.com/foxnewslatino