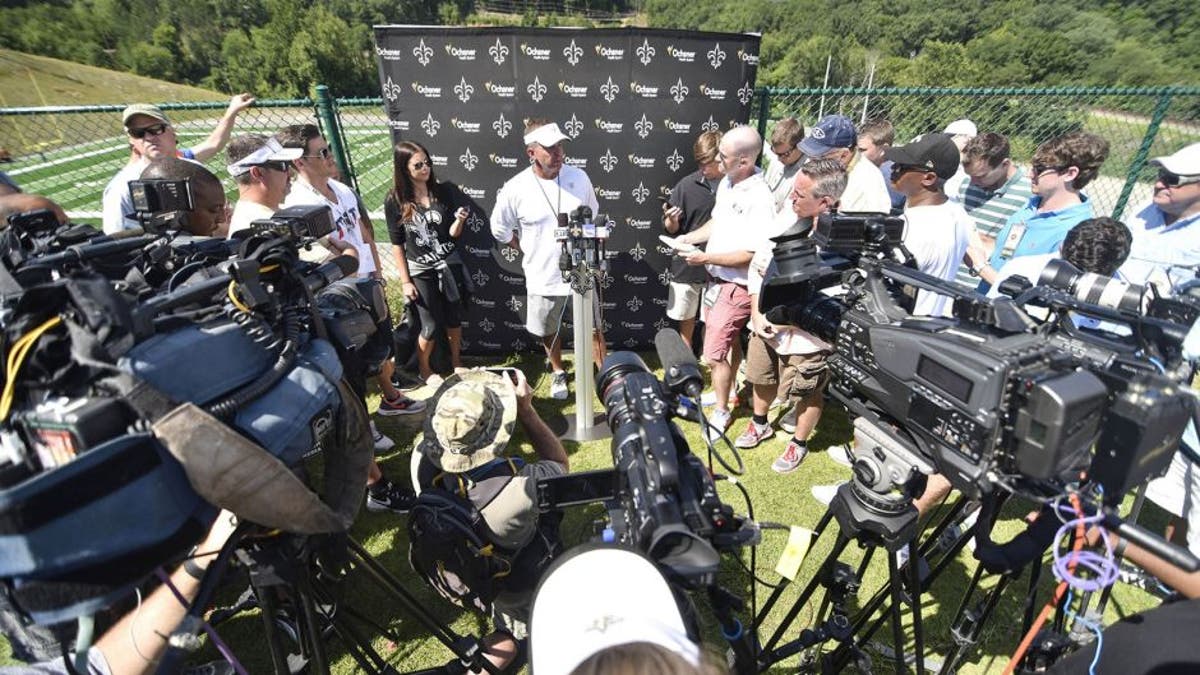 While there's been much debate over the past few seasons about finding the best number of preseason games, Sean Payton is apparently happy where the league is at. As Mike Triplett of ESPN reports, Payton actually believes that four is the perfect number of games for evaluating young talent.
"I kind of like where we're at right now with four," Payton told ESPN. "I can think of so many players that made rosters during my time as a coach in Week 3 or 4. I can just think of kick returns and punt returns and blocked punts and a quarterback that comes in ... I just think that four is perfect. That's me."
Payton then referenced back to when the team found Pierre Thomas as an UDFA, and how the longer preseason helped him.
"[Say] I'm a free agent out of Illinois and I'm Pierre Thomas and I've got two games and not four to make an impression," Payton said of the longtime Saints running back who cracked the roster as an undrafted rookie in 2007. "And then how are we splitting the reps in these two games? Look, the most important thing we have to do in camp is find the right 53, and I think it becomes more challenging to find the right 53 with two game exposures."
The head coach of the Saints makes some strong points. While everyone wants to get more regular season games, the preseason is truly used to figure out which sleepers will emerge from the pack.
Fortunately for Payton, it seems that the preseason will likely stay at four games, at least for the foreseeable future.
(h/t ESPN)