Rummenigge standing by Bayern Munich's honorary president Beckenbauer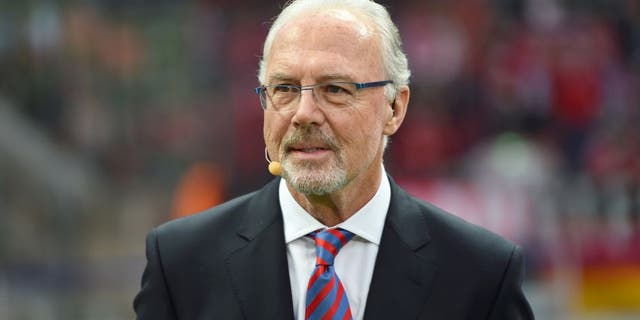 NEWYou can now listen to Fox News articles!
Bayern Munich chairman Karl-Heinz Rummenigge says he is standing by his club's honorary president Franz Beckenbauer as pressure mounts on him to explain payments made by the German Football Association in the run-up to the awarding of the 2006 World Cup.
German FA (DFB) president Wolfgang Niersbach resigned earlier this week to make a political statement, while insisting he is innocent of any malpractice in securing the 2006 World Cup.
Documentation has since surfaced with Beckenbauer's signature promising payments to the former CONCACAF president Jack Warner, and the DFB on Tuesday asked Beckenbauer, who was head of the bid committee and subsequently of the organization committee for the 2006 World Cup, to break his silence and deliver an explanation.
Rummenigge has criticized the DFB for putting pressure on Beckenbauer, saying he will always enjoy his and Bayern's support.
"When a friend is going through a hard time, you always stand by him," Rummenigge said in Munich, reports sport1.de.
"For FC Bayern, Beckenbauer remains Beckenbauer. Without Beckenbauer, there would not be the Allianz Arena, for example.
"I would have wished for a more sensitive approach from the DFB towards Beckenbauer, because the DFB also have a lot to thank him for."
Further evidence was revealed on Wednesday accusing Beckenbauer of trying to buy votes for Germany to win the right to stage the 2006 World Cup, by negotiating a lucrative deal with the Maltese FA for Bayern to stage a friendly match there, allegedly in return for support in their bid.
"We played three totally normal friendly matches - one in Malta, one in Thailand and one in Tunisia - and received a sum which was quite normal for the market," Rummenigge said.
"That has already been explained and illustrated seriously in the past."