Royals' Eric Hosmer admits he's afraid of NYC taxis in hilarious Q&A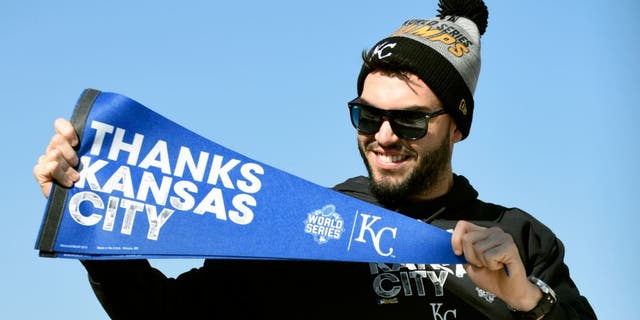 NEWYou can now listen to Fox News articles!
The Kansas City Royals might be the defending World Series champs, but their players aren't the most publicized in the big leagues.
But we got to learn more about one of their more recognizable players -- first baseman Eric Hosmer, who sat down with The Players' Tribune for a Q&A dubbed "What the (blank)."
Hosmer provided some straightforward answers to some of the questions such as "When I played baseball as a kid, I pretended I was ... Ken Griffey Jr." Pretty safe bet since most kids in the '90s loved the Mariners icon.
But there were also strange questions such as "The weirdest thing a fan has ever yelled at me is ... you have beautiful hair." Yep, that is strange.
But the real kicker was what he put down for "People would be surprised to know that I'm afraid of ... Taxis in NYC." New York City can be a scary place and it appears, at least for Hosmer, the taxis are the scariest part.
Check out the rest of his answers here, including his attempt at sketching his World Series ring.