Roy Nelson on being a rebel, & why it's always worth sticking to principles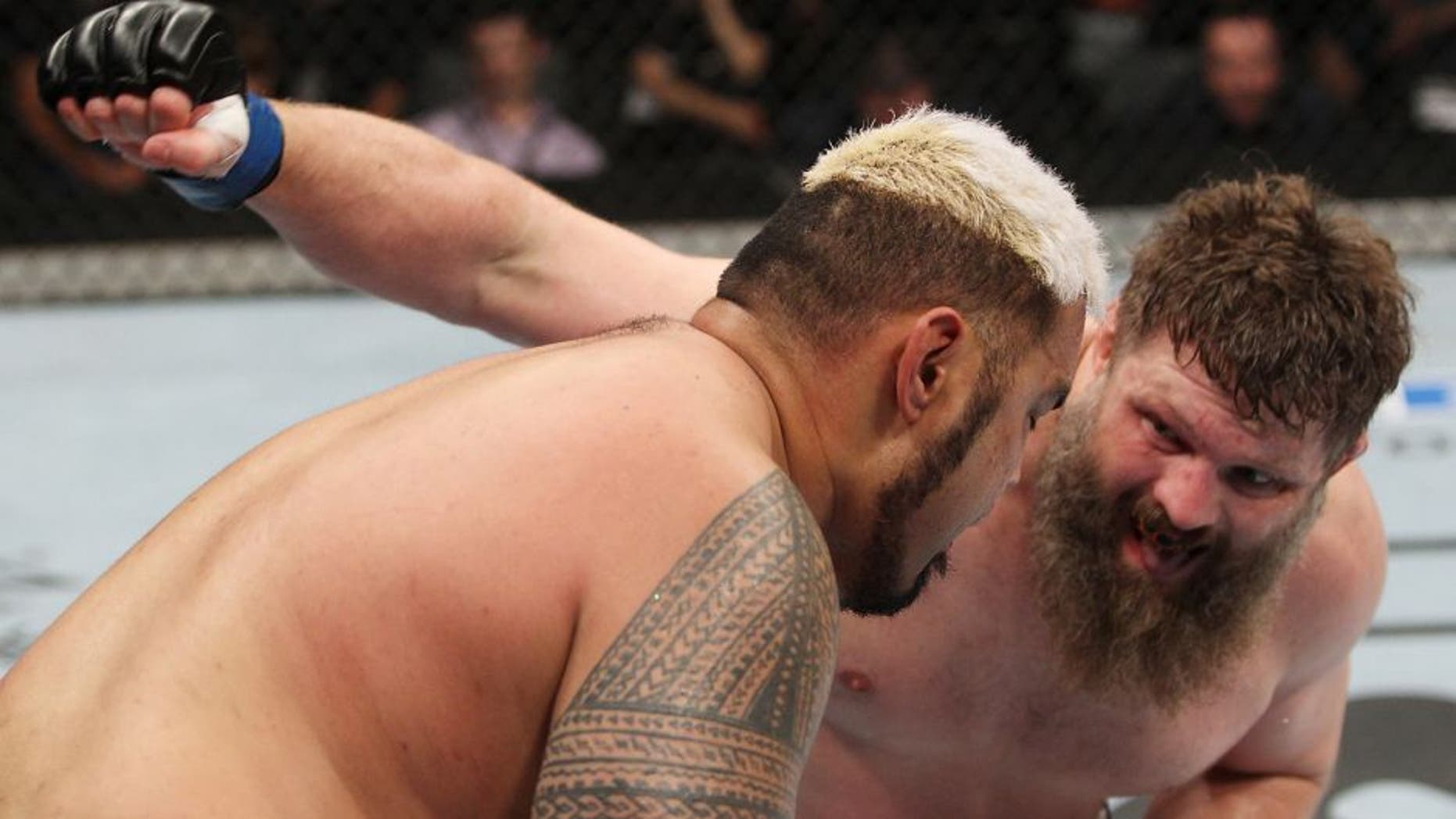 Heavyweight UFC contender Roy Nelson has never been afraid to speak his mind, even when it means criticizing those in power, like UFC president Dana White or the Nevada State Athletic Commission. Over the course of the Brazilian jiu-jitsu black belt's long career, he's seemingly always insisted on doing things his way -- from fighting at heavyweight, growing his hair (head and facial) long, and speaking his truth to power.
Speaking to FOX Sports this week from Japan, where he will fight former world champion Josh Barnett in a Saturday UFC main event airing on FS1, "Big Country" admitted that being a rebel hasn't been easy. But, he says, it's always worth it.
"Definitely, it's harder to go against the grain, but it's also harder to go against your principles," he told FOX Sports, and the Deep Waters podcast, Wed. from Japan.
"I think that's the biggest thing. As long as I can look at myself in the mirror, I can live with whatever decision I make."
As much as he jokes around and plays coy during media appearances and interviews, it may not always be obvious what true principles Nelson believes are fundamental to being himself. The fighter is all about testing himself as a martial artist, and giving his best in and out of the ring.
"The biggest one is just me going out and giving a 110 percent of what's me, what's my personal martial arts skills. Not nothing extra, no extra supplements or anything like that," he explained.
"Just, what can I do as a man, as a person. Just go out there against the best fighters in the world and see where I stand. That's what I want. The other one is just being able to provide for my family, and try to be the best husband and father that I possibly can."
Nelson doesn't mention his opponent this weekend by name, but one can only imagine that he is particularly interested in seeing how his supplement-less skills will matchup against Barnett, especially considering that the catch-wrestler has tested positive for banned substances multiple times.
Nelson began training martial arts because he loved them. He began fighting MMA, however, because he wanted to take on and take out bullies. Doubtless, a part of the slugger views this matchup and many others as a continuation of that battle.
"I always wanted to be a martial artist but what got me started in fighting was, I guess, fighters just pissing me off and I wanted to take their lunch money," he remembered.
"That's basically why I even started fighting."
Listen to the full conversation below, and at the Deep Waters podcast Soundcloud page!