Rosenthal: Dodgers in talks with Red Sox about Alejandro De Aza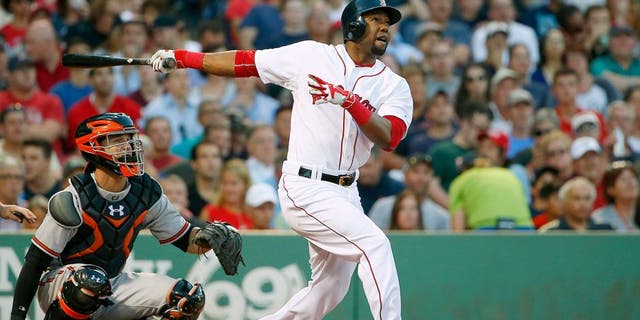 The Los Angeles Dodgers appear to be interested in acquiring another outfielder.
According to FOX Sports' Ken Rosenthal, the Dodgers are talking with the Red Sox about outfielder Alejandro De Aza.
The 31-year-old Dominican outfielder, who was traded to Boston by the Baltimore Orioles earlier this season, is hitting .273/.327/.455 with seven home runs and 32 RBI in 83 games this year.
While acquiring another outfielder with an already jam-packed outfield seems a strange move for the first-place Dodgers, Rosenthal notes that Los Angeles could use De Aza in a similar utility role that Kiké Hernandez has played for the team while Hernandez fills in for injured starting second baseman Howie Kendrick over the next month.
Additionally, De Aza is on a one-year/$5-million contract this season and would almost certainly be used a rental by the Dodgers.