Ron Rivera explains why the Panthers had to cut Josh Norman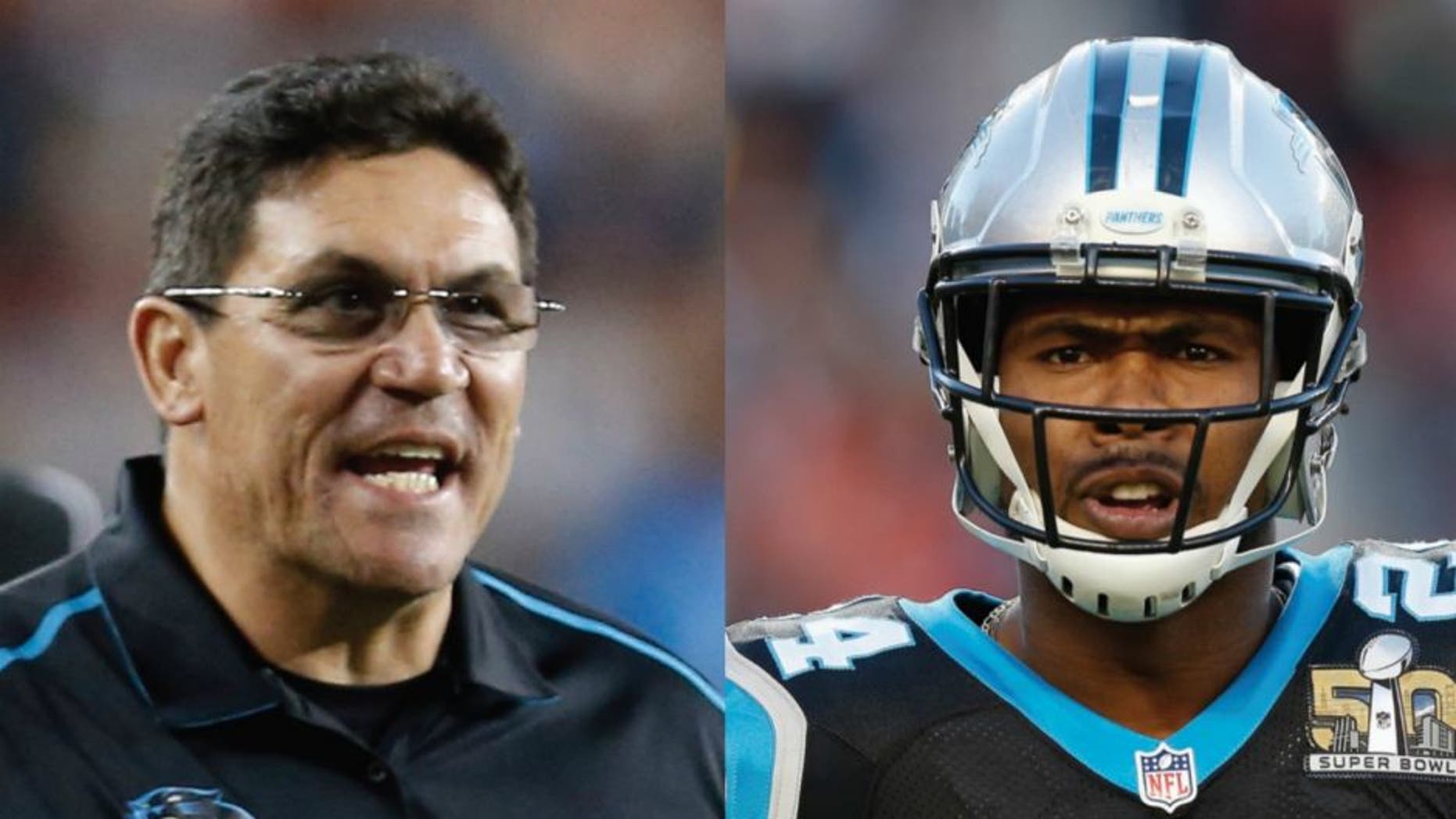 The Panthers dropped Josh Norman out of a moving vehicle in April.
No fanfare. No ceremony. Just a bowling ball pitch out the passenger-side door, for reasons that have all but been confirmed to hinge heavily on money.
Norman, who's since signed a $75 million contract with the Washington Redskins, has spoken about Panthers rescinding his franchise tag. Carolina, however, hasn't been overly expressive about the abrupt about-face from their former star cornerback.
Ron Rivera is setting that straight. Kind of.
In an interview with the MMQB's Jenny Vrentas, Rivera spoke about why things came to an end the way they did with Norman. His explanation: the team wanted to set all of its affairs in order before training camp, and couldn't come to terms with Norman before that deadline.
"We were at an impasse," Rivera said. "Things weren't happening, and the one thing we didn't want to do is go into training camp not knowing. I think that was part of the decision."
If that's truly why the Panthers cut bait as fast as they did with Norman, well, Panthers fans should probably be pissed. Because the logic doesn't hold up. At all.
We preemptively cut ties with one of our defensive staples--who happens to be one of the most sought after commodities in the modern NFL: a competent, if not dominant, pass protector--because we didn't want a short-term distraction. Or something.
Given that Norman was reportedly willing to fire his agent and sign his franchise tag in order to stay with the team and open up further negotiations, the Panthers could've had another year of Norman regardless of whether or not they were prepared to give him a big-money, longterm deal.
So either Norman had expressed his willingness to stage a messy, sit-out over the franchise tag, or the Panthers are/were really dubious about his abilities and long-term prospects. Or the franchise was feeling extra charitable, and knowing they couldn't deliver a big contract next year, and wanted to release Norman to get his money while he still can -- which Norman did by signing a $75 million deal with the Redskins immediately after being shown the door in Carolina.
In any case, we now have the closest thing to an explanation from Carolina regarding Josh Norman: we wanted to have team chemistry coming into training camp, so we got rid of one of our best players and will probably have to start multiple rookies in the secondary.
Dan is on Twitter. He wouldn't write off someone needing a Snickers as the real reason for Norman's ejection from Carolina.