Ron Rivera admits the Panthers made a big gamble in the secondary this offseason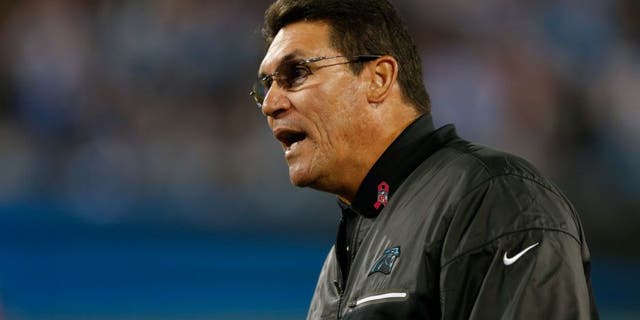 It seems like ages ago that the Carolina Panthers had one of the best secondaries in the NFL. Strangely enough, that time was just last season when Josh Norman, Charles Tillman and Roman Harper were roaming the backend.
This season, the Panthers have one of the worst defenses in all off football. They've allowed the seventh-most passing yards and are averaging 8.6 yards per attempt -- 30th in the league. Carolina made a concerted effort to get younger on defense by letting Norman and Harper walk, while also drafting a handful of corners.
Needless to say, their approach this offseason backfired terribly, and even Ron Rivera admits it was a gamble.
"We had two veterans -- Robert McClain and Bene' Benwikere," he said, via BlackandBlueReview.com. "Again, it was a little bit of a roll of the dice, I guess. We felt good about (James) Bradberry and didn't expect him to get hurt. So it's one of the tough things right now. But Daryl Worley has been playing pretty well and I thought Zack (Sanchez) has been showing some things.
Rivera believes an improved pass rush will help the reeling secondary.
"You are going to take your lumps when you do that. The thing we have to do is getting a little more pass rush and find ways to create it."
Carolina has just 12 sacks in six games thus far and the pass rush looks nothing like the one on the field last season, particularly in the postseason. Kony Ealy has yet to record a single sack after dominating in the playoffs, which has been a huge surprise.
"Well, that's probably the biggest disappointment is we haven't had the production we would have liked out of the front," Rivera said. "The front has done a nice job. We've done a good job stopping the run. But that's not what's killing us. ... We've also got to find other ways to create those opportunities for us to put pressure on the quarterback."
The Panthers have a serious uphill climb towards the playoffs, but even this team might have dug a hole too large to get out of. With the Falcons 4-2 and the Saints looking better than the Panthers, their season could easily be over. Retaining Norman wouldn't have made a four-win difference, but he certainly would have helped greatly.