Roethlisberger has fun with fake phone on sidelines Monday night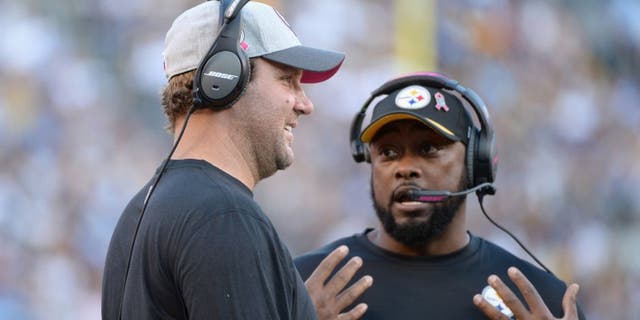 NEWYou can now listen to Fox News articles!
Steelers quarterback Ben Roethlisberger had some fun during Monday night's win over the Chargers with the mini-controversy surrounding his purported use of a cell phone on the sideline.
Roethlisberger pretended to be making a phone call with his wristband playsheet, drawing a chuckle from head coach Mike Tomlin. Many viewers of last Thursday's game against the Ravens thought Roethlisberger was using a cell phone rather than a wristband, which would in violation of NFL rules.
The league investigated the matter and quickly determined that while there was a resemblance, Roethlisberger was indeed checking his playsheet and not his text messages.
h/t: Sporting News