Robert Whittaker cracks middleweight top 5 in latest rankings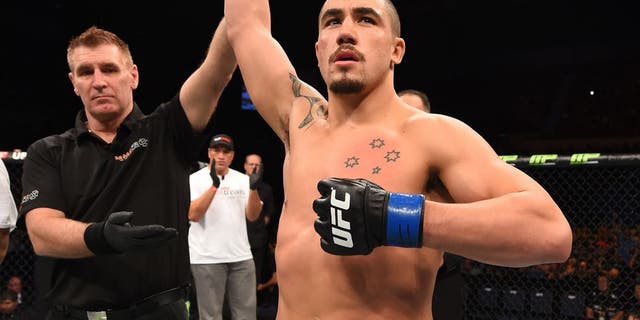 Robert Whittaker earned the biggest win of his career last weekend against Jacare Souza and rankings voters rewarded him with a spot in the middleweight top five.
Whittaker entered his bout in Kansas City ranked sixth in the division after winning his last six fights, including five straight at middleweight. His seventh win in his current streak, a second-round TKO, was enough to propel him all the way to third in the rankings.
The Reaper now sits behind just Luke Rockhold and No. 1 contender Yoel Romero in the 185-pound standings. However, given the divisions current landscape, it might be a second before Whittaker challenges for the title.
Souza dropped two spots to fifth following the loss and former champ Chris Weidman slipped one spot to sixth two weeks after losing by TKO to Gegard Mousasi, who remained at fourth.
In the featherweight division, Jeremy Stephens fell out of the top five following his split decision loss to previously unranked Renato Moicano. The victory wasnt strong enough in voters eyes for the Brazilian to crack the top 10, however, as he landed at No. 11 after his third straight UFC win.
Check out the full UFC rankings here.
Zuffa LLC via Getty Images | Jeff Bottari/Zuffa LLC