Robbie Lawler vs. Tyron Woodley set as UFC 201 main event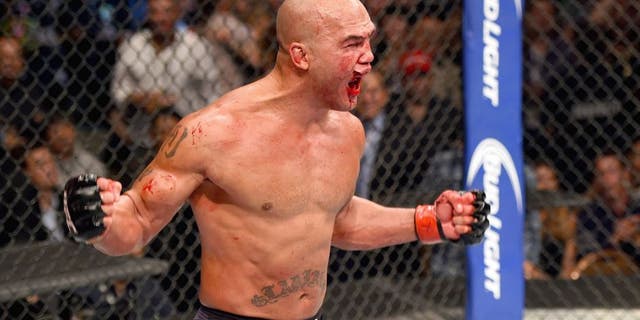 The welterweight title will be on the line in the UFC 201 main event as UFC confirmed Tuesday that Robbie Lawler will face teammate Tyron Woodley on July 30 at the Philips Arena in Atlanta.
Lawler and Woodley have been rumored for the card the past few weeks.
Lawler will look to defend his welterweight title for the third consecutive time after defeating Rory MacDonald and Carlos Condit.
Lawler, a veteran knockout artist, has won five fights in a row overall and eight out of his past nine as he's risen up the ranks and become the best welterweight in the sport.
Woodley will get his first crack at a UFC title when he faces Lawler in July.
The former Strikeforce welterweight contender has won two fights in a row, including a victory over former "Ultimate Fighter" winner Kelvin Gastelum. Woodley is 4-1 in his past five fights, with his only loss coming to MacDonald in 2014.
When Woodley faces Lawler in July it will have been 18 months since he last competed. He is vying for his first title in the UFC.
Lawler and Woodley are both members of American Top Team, but they don't train together as they work out of different affiliates for the same gym. Lawler is based out of Florida at the main American Top Team academy while Woodley owns his own offshoot facility in Missouri.
Expect more fights for UFC 201 to be announced in the coming weeks.