Road game watch parties back at The Q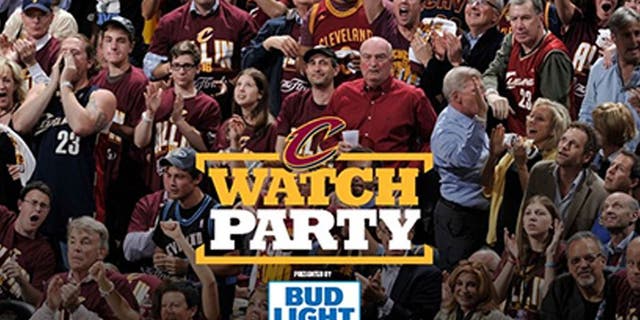 Theres no place like the home court, even when the team is on the road! The Cavs Official Road Game Watch Parties presented by Bud Light are BACK, providing fans the biggest and best watch party experience at The Q as the Cavaliers face the Indiana Pacers on the road for Games 3 and 4.
Game 3: Thursday, April 20th 7:00 p.m.
Game 4: Sunday, April 23rd 1:00 p.m.
Arena doors open one hour prior to tipoff for Official Road Game Watch Parties at The Q. While watching the action live on the HUMONGOTRON video scoreboard, fans will enjoy a game-like experience with mock-player intros, Humongotron flames, entertainment team performances, programmed timeouts and exciting halftime acts. The arena floor will also be transformed to feature a series of fun basketball games and inflatables for the whole family!
TICKET INFO: Admission is $5.00 per ticket, with ALL PROCEEDS being donated to benefit community charitable efforts. During the 2015 and 2016 Cavs Playoff runs, the Cavs Road Game Watch Parties generated MORE THAN ONE MILLION DOLLARS from admissions that were donated to several local charitable and nonprofit organizations.
Watch Party tickets for Round 1, Games 3 and 4 are on sale NOW at Northeast Ohio Discount Drug Mart locations, Cavs.com and the Quicken Loans Arena Box Office. As each playoff round unfolds, fans can get tickets as they become available at the same locations.
PARKING: Limited parking for Cavs Official Road Game Watch Parties at The Q during Round 1, Games 3 and 4 will be available in the Gateway East Garage for $5.00. As rounds continue during the playoffs, updated parking prices will be communicated.
NOTE: In compliance with guidelines set by the City of Cleveland and in compliance with an established local curfew ordinance, the Cavaliers will adhere to city ordinances and require that all ticketed guests 17 years old and under attending Watch Parties must be accompanied by their parent or guardian.
STAY CONNECTED AT CAVS.COM
The official headquarters for Cavs fans to find anything and everything they need to know about the Cavs 2017 Playoffs presented by Discount Drug Mart, including ticket information, a full listing of watch parties and special events, breaking news, exclusive video footage and much more!
#DefendTheLand
Join the conversations surrounding the 2017 Cavaliers Playoffs with the official hashtag #DefendTheLand and follow the Cavaliers across social media on Facebook (/Cavs), Twitter (@Cavs), Instagram (@Cavs) and Snapchat (Cavs).
(Cleveland Cavaliers press release)