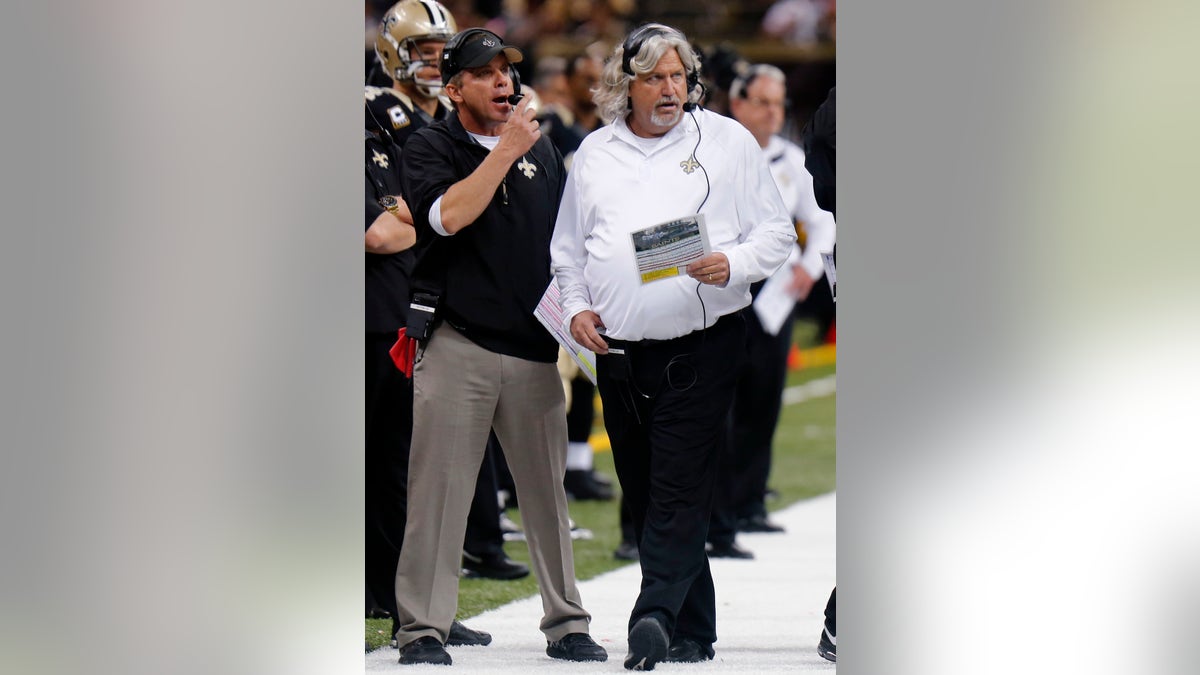 FLORHAM PARK, N.J. – Rex Ryan held off on wearing a wig or stuffing his sweatshirt this time around.
The Ryan twins' sibling rivalry is still alive and well, though.
The New York Jets' coach took a playful jab at twin brother Rob, the New Orleans Saints' defensive coordinator, during his news conference Wednesday. Rex held up a placard, the back of which he pretended the Jets' injury report was printed on.
On the front, was a picture of each brother: One of Rob's agonizing pout after New England beat the Saints three weeks ago on a touchdown with 5 seconds left. Under it were the words: "Sorry About That Jets." The other photo was of a smiling Rex with the words: "I Wish I Could Look As Good As My Twin."
___
AP NFL website: www.pro32.ap.org