Retired UFC fighter Ricardo Abreu hit with 4-year suspension for second doping violation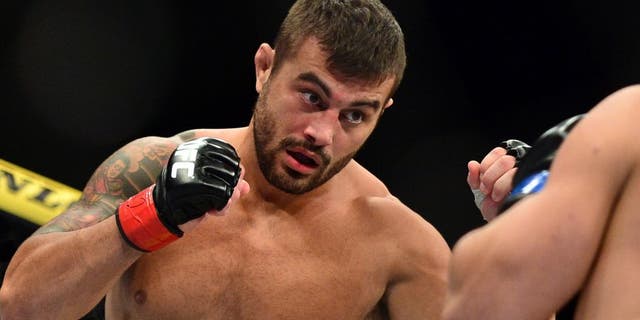 Ricardo Abreu has already retired from mixed martial arts but he wouldn't be fighting anytime soon regardless after being hit with a four-year suspension by USADA on Friday.
USADA (United States Anti-Doping Agency) announced that Abreu was hit with the lengthy suspension following a second doping violation from drug testing while he was competing in the UFC.
"Abreu, 33, tested positive for 19-norandrosterone (19-NA), the main urinary metabolite of nandrolone (19-nortestosterone) and other 19-norsteroids, above the decision limit of 3.4 ng/mL following an out-of-competition urine test conducted on December 21, 2016," USADA officials wrote in a press release.
Nandrolone is an anabolic steroid and banned at all times by USADA, who oversees the UFC's anti-doping program.
Abreu had previously tested positive Nandrolone in 2016 and was suspended for two years due to the infraction. Abreu then tested positive a second time while already under suspension, which then led to the four-year sanction being handed down on Friday.
Following news that he had tested positive for a banned substance a second time, Abreu had already informed the UFC and USADA that he would be retiring from competition.
"Due to his retirement, Abreus four-year period of ineligibility, which was imposed on May 4, 2017, has been tolled and will resume only if he officially notifies UFC and USADA of his return from retirement," USADA officials confirmed.
Abreu only competed in the UFC on two occasions after first joining the organization by way of "The Ultimate Fighter: Brazil". Abreu retires with a 1-1 mark in the UFC with an overall record of 5-1 during his career.