Results: Practice 1 for the Daytona 500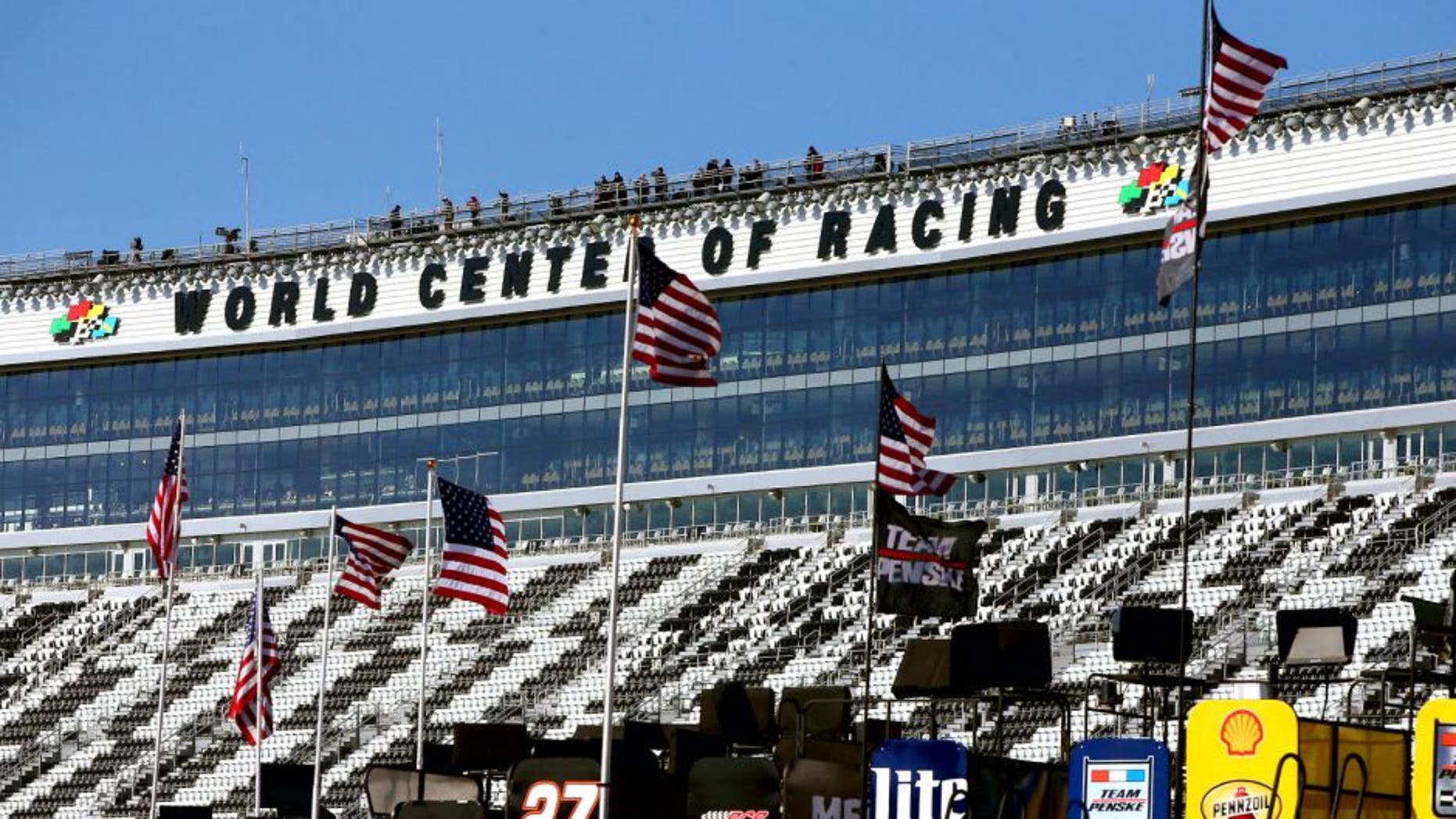 This just in: Amelia is still one fast lady, and Dale Earnhardt Jr. is plenty happy about it.
"Amelia" is the nickname of the No. 88 Hendrick Motorsports Chevrolet superspeedway car that Earnhardt ran all of last year and will drive in this year's Daytona 500. And it's still what NASCAR racers call "bad fast."
Last year, Earnhardt had two victories, four top-three finishes and an average finish of 1.75 in the four restrictor-plate points races, all in Amelia. He also won his Daytona 500 qualifying race in this car.
In Saturday's first Daytona 500 practice of the week, Earnhardt wheeled Amelia to the top of the speed charts, posting a best lap of 193.790 miles per hour.
"It's got a great track record. It's a great car," Earnhardt said of Amelia, which is named after the late Amelia Earhart.
As for comments that FOX analyst and former teammate Jeff Gordon made about the No. 88 the car to bear, Earnhardt laughed.
"He's making me nervous," Earnhardt said of Gordon. "He's putting a lot of pressure on me. He needs to quit talking about me so much."
Behind Earnhardt came defending Daytona 500 winner Joey Logano, who ran 193.853 mph in his Team Penske Ford. Third was Matt Kenseth, who like Earnhardt is a two-time Daytona 500 winner. Chase Elliott was fourth in a second Hendrick Chevy, with teammate Kasey Kahne completing the top five.
The second Daytona 500 practice runs from 1:30 to 3:25 p.m. ET on FS1.
Qualifying will be tomorrow at 1 p.m. on FOX.
There will be one lap of single-car qualifying for all the cars entered in the Daytona 500, followed by a second round with the 12 fastest cars from round one. The two fastest drivers in the second round of qualifying will lock into the front, with the remaining 38 spots determined in the Can-Am Duel 150 qualifying races Thursday evening.
For complete results from Saturday's first of two practices, click here.