Report: Utah Jazz finalizing deal to make Quin Snyder head coach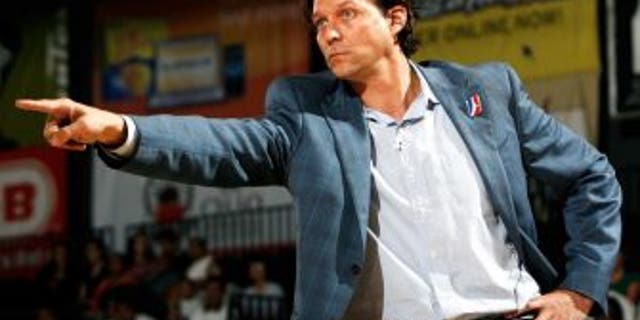 The Utah Jazz have reached an agreement to make Atlanta Hawks assistant Quin Snyder their next head coach, according to multiple reports.
The deal reportedly includes three guaranteed years plus a team option, league sources told Yahoo Sports and Fox Sports 1 NBA insider Adrian Wojnarowski on Friday.
The 47-year-old Snyder previously served as an assistant coach for the Los Angeles Clippers and as an administrative assistant to Mike Krzyzewski at his alma mater, Duke, before becoming head coach at Missouri and leading the Tigers to four NCAA tournaments. A subsequent NCAA investigation ultimately found minor violations and resulted in his resignation from the program in 2006.
Tyrone Corbin previously coached the Jazz from 2011-2014, compiling a 112-146 record in three-plus seasons. The two sides parted ways in April when Corbin was not offered a new contract.