Report: Troy Vincent takes responsibility for HOF Game field conditions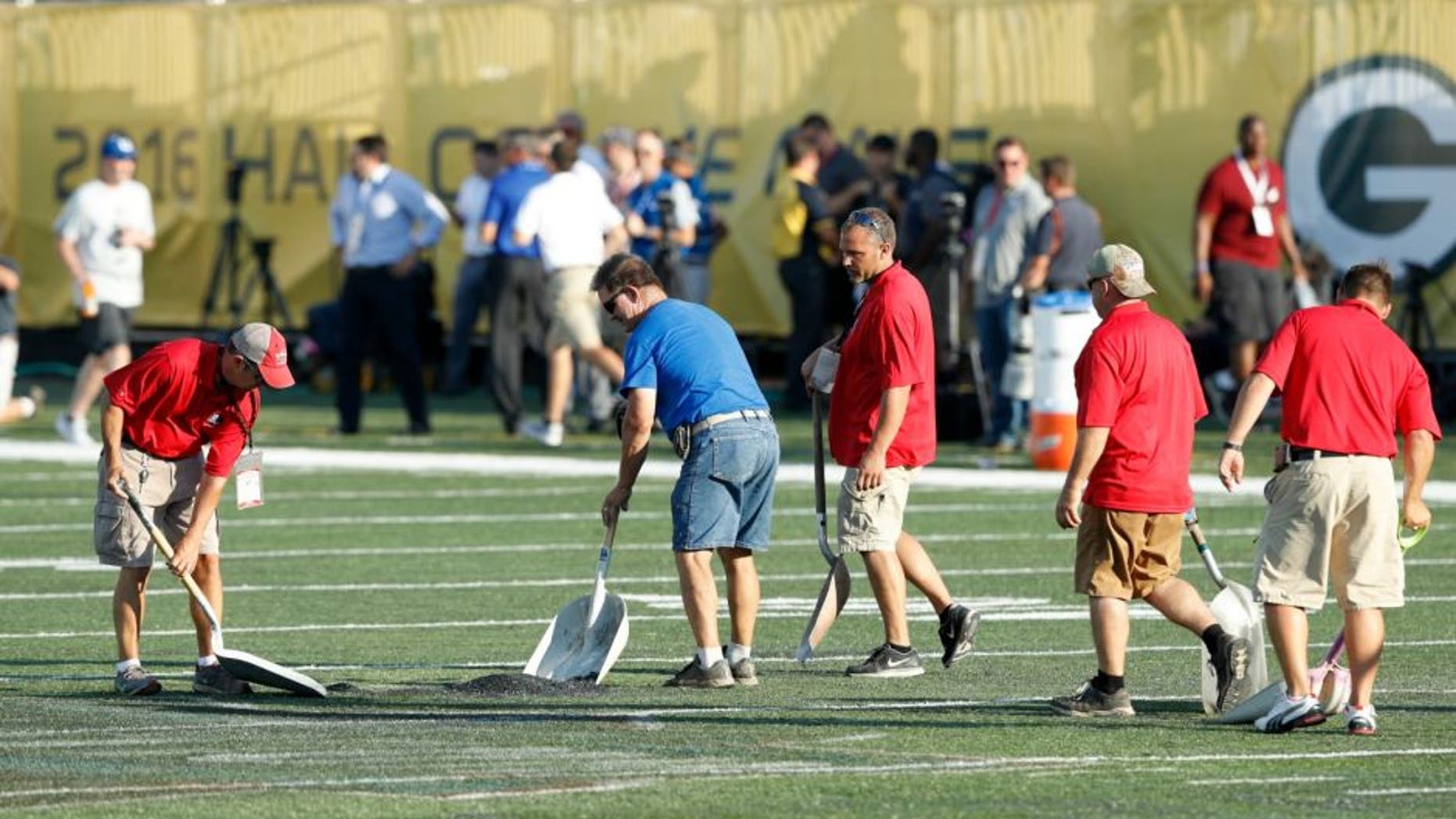 Everyone wanted someone to blame when poor field condition caused the cancellation of Sunday Night's Pro Football Hall of Fame Game in Canton, and now there's one person pointing a finger at himself.
NFL executive vice president Troy Vincent reportedly sent a memo Tuesday to all 32 teams that accepted responsibility for the Colts-Packers game getting called off after paint applied to the middle of the field and the end zones hardened and made those areas unsafe for play.
"While the HOF field situation underscored the challenges in working with third parties, ultimately I am accountable for ensuring the field is of the highest standard," said Vincent, who added that the league's football operations department "must demand and expect an extra level of detail in adhering to NFL standards ... for non-club fields."
Also, according to Vincent:
"Going forward, the NFL-NFLPA Field Surface Safety and Performance Committee will study and advise on: injury prevention, improved field surface testing methods, the adoption of tools and techniques to evaluate and improved field surface performance/playability, and other areas that arise, such as those surrounding this incident."
Sounds like everyone has learned a lesson from an embarrassing way to kick off a new season.