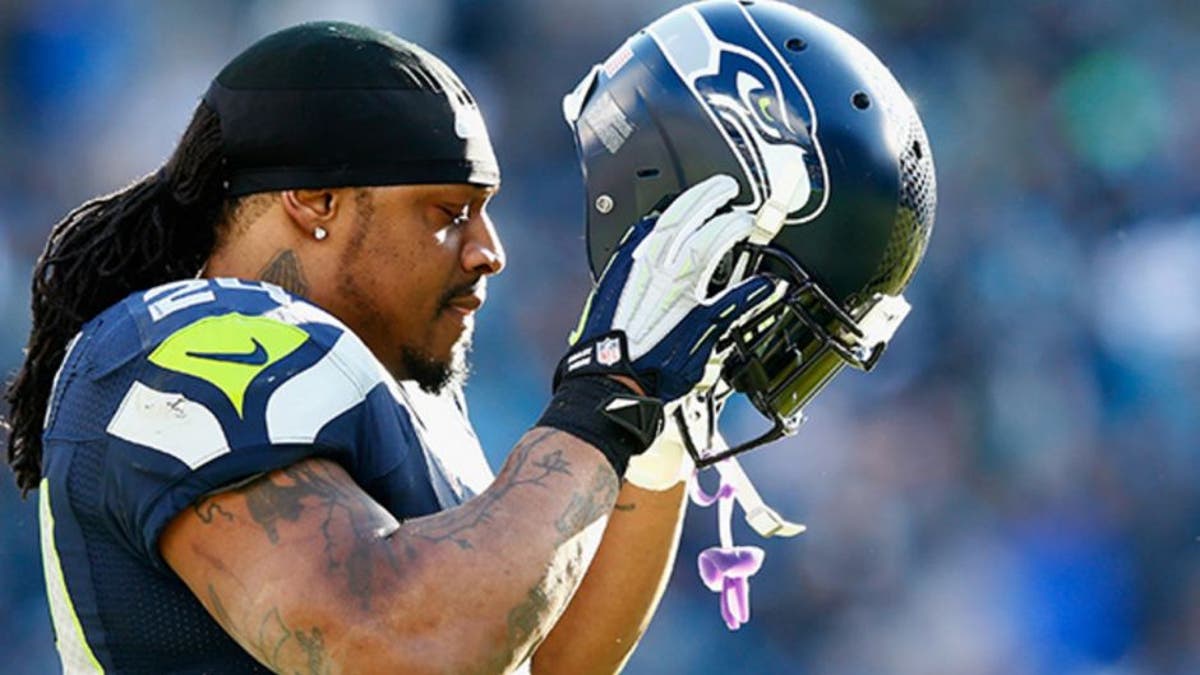 The Seattle Seahawks' leading rusher of this decade will have a cordial parting with his former team.
Marshawn Lynch, who was given a $7.5 million signing bonus when he inked a two-year extension last March, will be able to keep a large portion of that money, according to NFL Network's Ian Rapoport.
The cap hit from the bonus was prorated over the life of the three-year contract, which means Seattle will take a $2.5 million cap hit next season and in 2017. The Seahawks were allowed to try to recoup that money, according to the CBA.
Lynch, who battled through an injury-plagued season, was inactive for a large part of the season as he underwent sports hernia surgery.
Lynch announced his retirement by posting a photo of hanging cleats on Super Bowl Sunday.