Report: Ronda Rousey chosen as one of three SI swimsuit cover models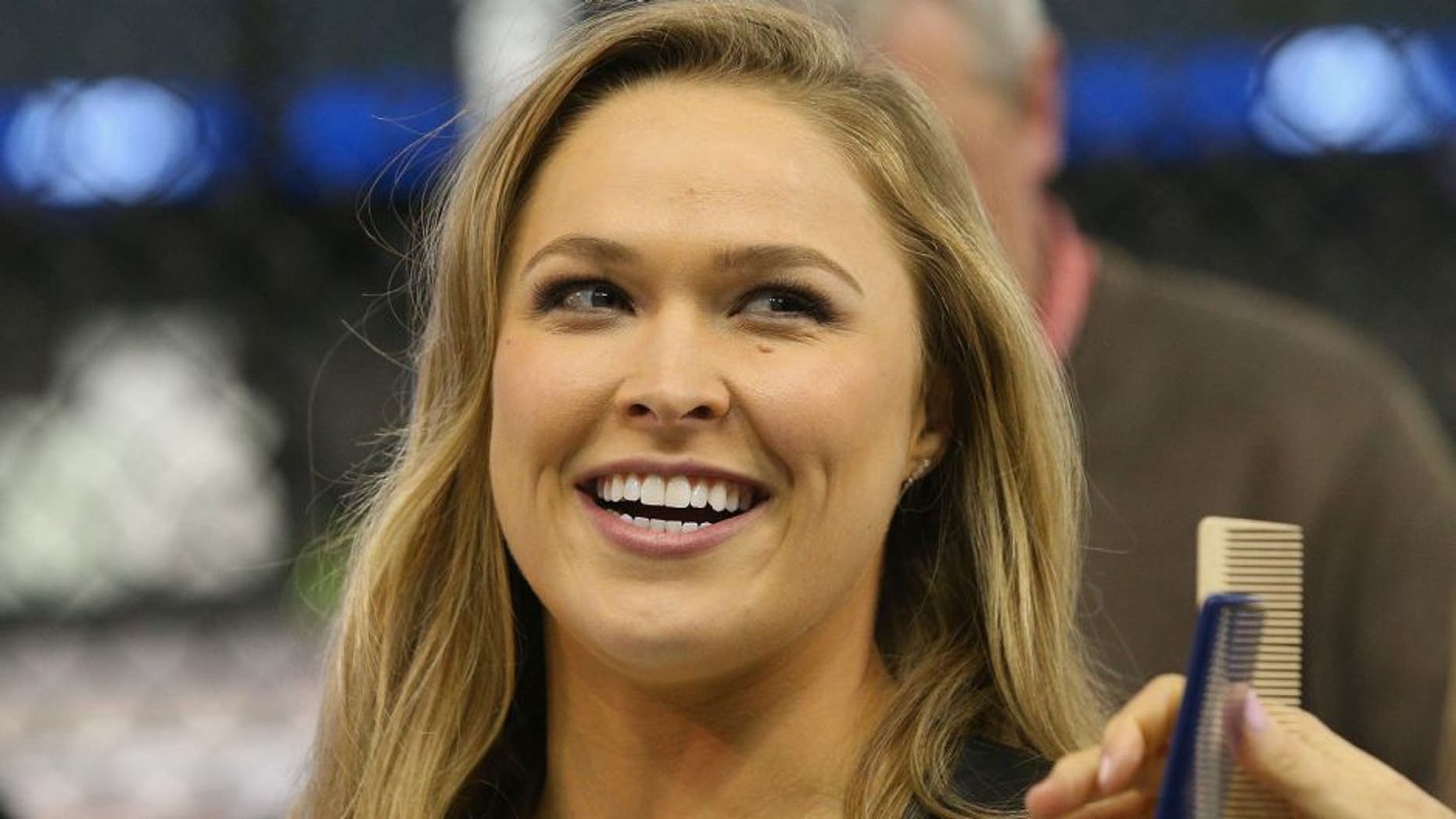 Ronda Rousey may not be the champ anymore, but that didn't prevent the UFC star from being deemed enough of a knockout to make the cover of the Sports Illustrated swimsuit issue.
TMZ reported on Saturday that Rousey, Hailey Clauson and Ashley Graham each will have a much-coveted cover of the annual issue.
The purpose of having three covers, of course, is to boost circulation as collectors of the issue will look to grab a copy of each model's cover.
There was much fuss made when video came out of Rousey in bodypaint photos for the issue.
Rousey recently resumed training following her stunning loss to Holm last year at UFC 193.
Clauson is a 20-year-old from Thousand Oaks, Calif. She was one of the models in the 2015 issue.
Graham is from Lincoln, Neb. She is a "plus-size" model and was in the magazine last year in an advertisement.
The official announcement was expected to be made late Saturday. The issues will be on newsstands next week.