Report: Rockies SS Reyes arrested, charged with assaulting wife in Hawaii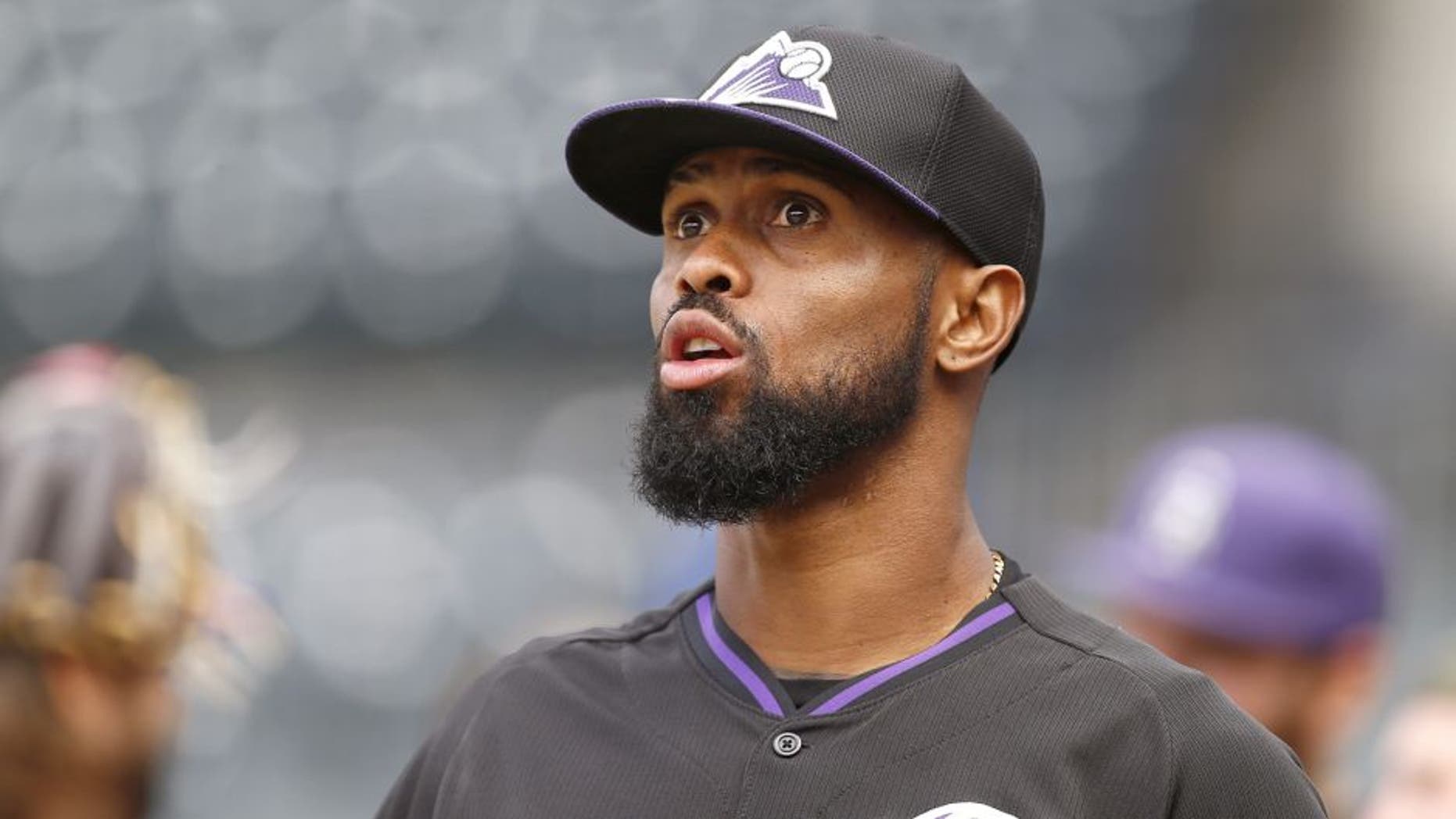 Colorado Rockies shortstop Jose Reyes was arrested on Halloween and charged with domestic violence while vacationing in Hawaii, TV station KHNL in Honolulu reported on Monday.
According to the report filed by Chelsea Davis, the four-time All-Star shortstop is accused of assaulting his wife in their hotel room in Wailea, on the island of Maui. The report said that Reyes is currently out on bail.
Davis later tweeted a photo of Reyes' mugshot:
The situation could provide the first real test for commissioner Rob Manfred and his new Joint Domestic Violence, Sexual Assault and Child Abuse Policy, signed into agreement with the players union in August. Among the terms set forth in the agreement is MLB having authority in "exceptional cases" to suspend players with pay when they have domestic-violence charges pending but have not been convicted.
Reyes, 32, was among a package of players traded by the Toronto Blue Jays to the Colorado Rockies days before the trade deadline last season in a deal that sent LaTroy Hawkins and Troy Tulowitzki to Toronto.
In 13 career seasons, Reyes is a .290/.339/.431 hitter with 1,904 career hits, and also led the NL in stolen bases three times.
Reyes has two years left on a six-year, $106 million contract which will pay him $22 million in each of the next two seasons. The contract includes a $4 million club option in 2018.