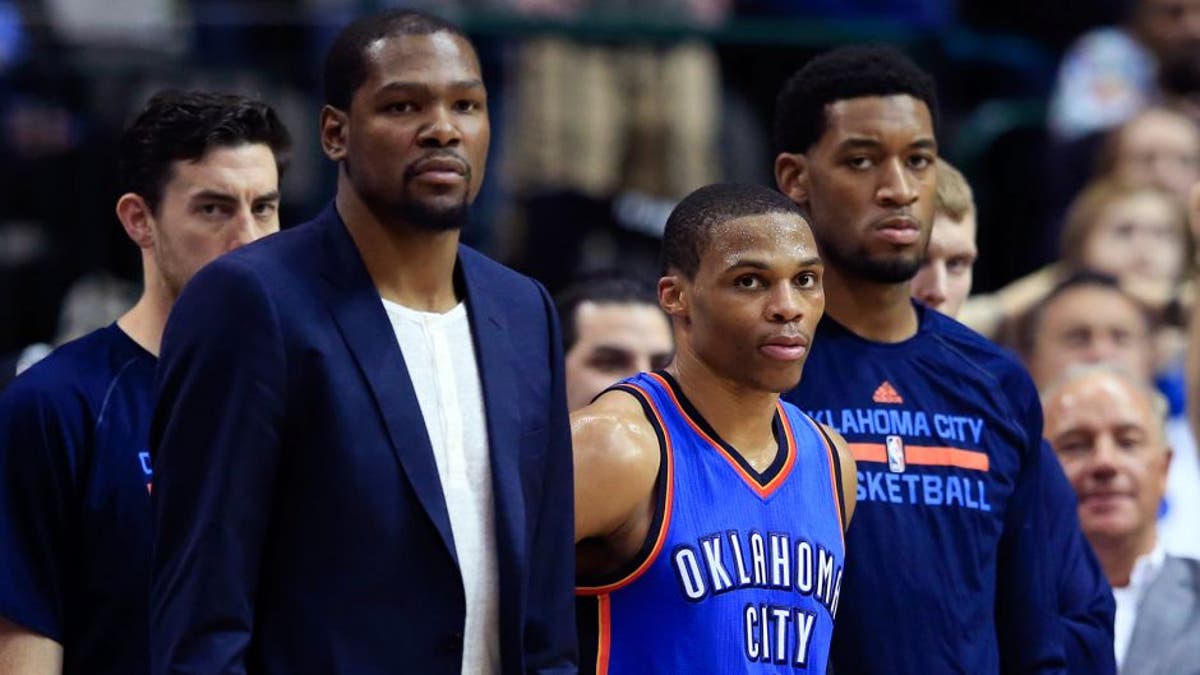 When the Oklahoma City Thunder shut down Kevin Durant for the rest of the season on March 31, after the former MVP had played just 27 games in the 2014-15 season, they cited "signs of regression" as the reasoning behind his early offseason.
It turns out it was a little more complicated than that.
According to Kevin Ding of Bleacher Report, Durant actually a second bone break in his foot, which resulted in the need for a third surgery. That was not public knowledge at the time, but with Durant moved on from the surgery and continuing to rehab in preparation of the all-important 2015-16 season, he is finally opening up.
"It had a crack in it," Durant told Bleacher Report.
Oof. That's worse than we initially thought. It's encouraging that Durant has already progressed well enough to practice, even if full-contact scrimmages are
Durant used an unconventional and controversial bone-graft material that is not FDA approved in order to promote and preserve the bone growth in his foot. It was an extensive measure, but Durant said it was the "safest" even if it took the "longest" to heal.
At the time Durant called his season quits, many wondered if he was more seriously injured than the Thunder let on. It turns out those skeptics were correct.
Luckily for the Thunder, Durant seems to be right on track, if not ahead of schedule, which is bad news for the rest of the West.
(h/t Bleacher Report)