Report: Atletico rejects summer offers from EPL for top players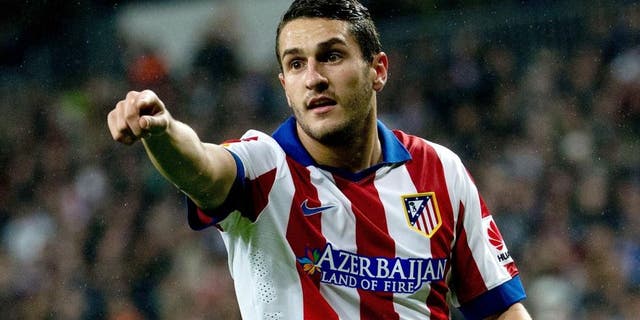 Atletico Madrid rejected offers from Manchester United for Jan Oblak, Chelsea for Koke and Manchester City for Diego Godin, according to Marca.
Having won the La Liga title and also made the Champions League final in 2014, Atletico endured something of a disappointing last season as they only finished third behind Barcelona and Real Madrid.
There was still, however, plenty of interest in several of their players over the summer, with Spanish newspaper Marca claiming the capital club have rejected offers worth more than €200million in total.
Oblak, Marca claims, was the subject of a €35million (£25m) bid from Manchester United before they moved for Argentina goalkeeper Sergio Romero on a free transfer instead.
Chelsea and Bayern Munich, meanwhile, are said to have failed with approaches for Koke, who has a €60million buy-out clause, while Godin snubbing interest from Manchester City to remain at Vicente Calderon Stadium has also been reported in England.
Marca claims Antoine Griezmann was also the subject of a big-money offer - €60million from Paris Saint-Germain - rejected by Atletico over the summer.