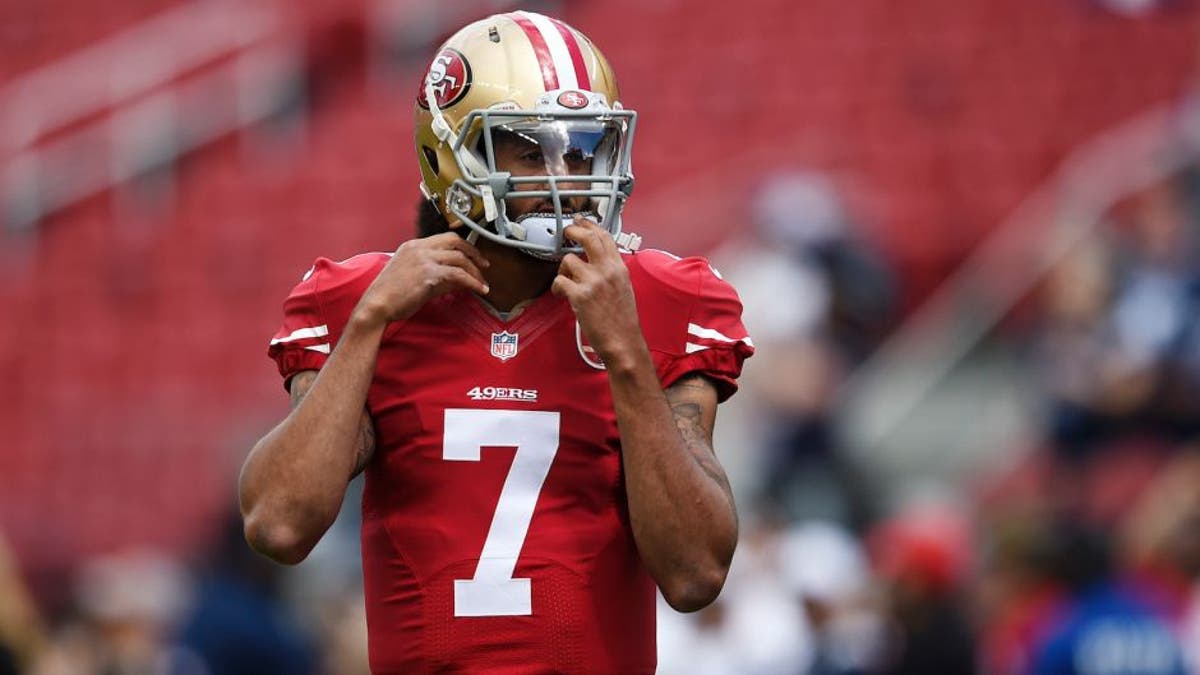 For the first time this season, Colin Kaepernick will be the San Francisco 49ers' starting quarterback. His "promotion" to the top of the depth chart was made possible when he and the team agreed to a re-worked contract last week, rescinding his injury guarantees for 2017. As a result, the 49ers won't be forced to pay him $14.5 million should he suffer a significant injury.
The new contract obviously benefits the 49ers more than it does Kaepernick, but he protected himself in case he does get injured. According to Ian Rapoport and multiple reports, Kaepernick took out a $7.5 million insurance policy before signing his new contract. It's similar to the injury guarantees he had in his previous contract, which were removed.
The policy states that if Kaepernick were to get hurt and become unable to play in 2017, he would collect $7.5 million tax-free, which is similar to what he would have received under his previous contract with the injury-clause. That would have paid him $14.5 million before taxes, whereas this policy is tax-free.
Kaepernick is now under contract in San Francisco through next season, not until 2020 as he previously was. Should he play well this season and decide to bet on himself, Kaepernick can void the second year of the contract and become a free agent in 2017.
If he opts for that route, he could stand to make significant money on the open market, assuming he performs exceptionally well the rest of the way in 2016.
In addition to the insurance policy, Kaepernick can earn $1 million in incentives related to his play. His roster bonus was also turned into guaranteed salary, which paid him an additional $1.375 million this season.