Reggie Jackson thinks Yankees have intangibles to make October run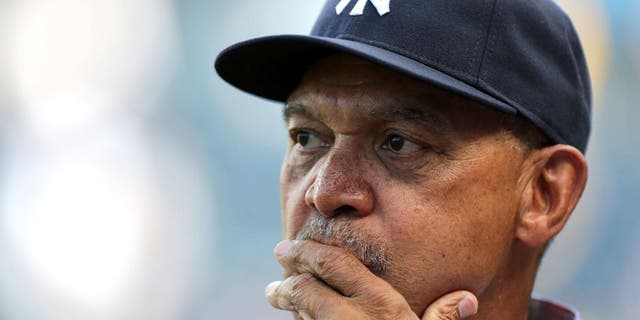 NEWYou can now listen to Fox News articles!
With the New York Yankees set the begin their potential postseason run Tuesday against the Houston Astros in the AL Wild Card, they have at least one Hall of Famer believing in them.
Reggie Jackson, Mr. October, knows a thing or two about winning in the postseason. His home run in the 1978 tiebreaker against the Boston Red Sox propelled the Yankees to their second-straight World Series title.
In speaking on Monday during the Yankees workout, he talked about the veteran leadership with the New York Post.
"[It] may be different for some of the young kids, but it's not going to be any different for Alex [Rodriguez] or [Carlos] Beltran," Jackson said. "They've been here before. They know what it's about. Can you rely on them? Heck yeah. It's not going to be different for Joe Girardi."
That experience, he says, will give the edge to the Yankees over the Astros in the intangibles category.
"It just depends on how you react to the game [Tuesday]," Jackson said. "What's it mean to you? How does it manifest itself? What's in [your heart]?"
The winner of Tuesday's Wild Card game will go on to play the Kansas City Royals in the ALDS.
MORE MLB: Want stories delivered to you? Sign up for our MLB newsletters.