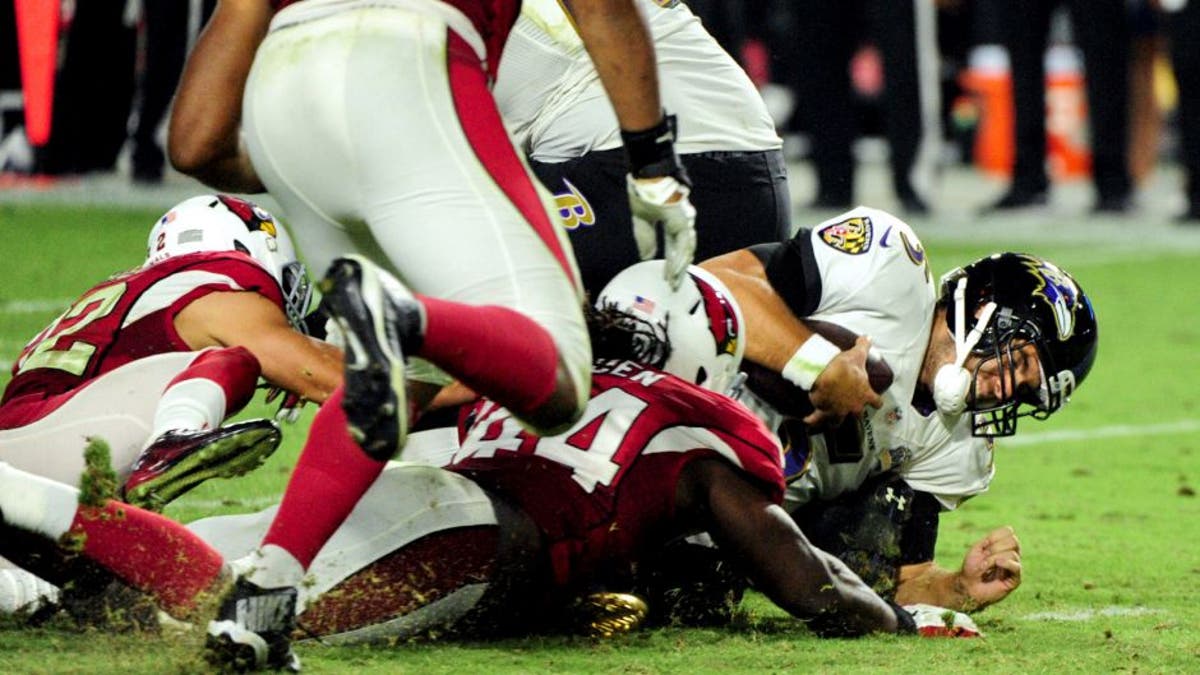 The Ravens suffered another handful of injuries in Arizona on Monday night. Matt Kartozian Matt Kartozian-USA TODAY Sports
When the Baltimore Ravens mounted their late rally in Arizona on Monday night, they did it without the left side of their offensive line.
Left tackle Eugene Monroe was forced with a shoulder injury while Kelechi Osemele had an issue with his knee. Both were on the sideline during the team's final drive as James Hurst and John Urschel filled in, respectively.
Monroe's tenure in Baltimore has been riddled by injury. He has missed three games this season with a concussion and also sat out five weeks last year in addition to being limited in the playoffs.
Wide receivers Marlon Brown and Darren Waller also left the game with apparent shoulder and leg injuries, respectively. Cornerback Tray Walker suffered a concussion.
h/t: The Baltimore Sun