Rafael dos Anjos: I can submit Eddie Alvarez July 7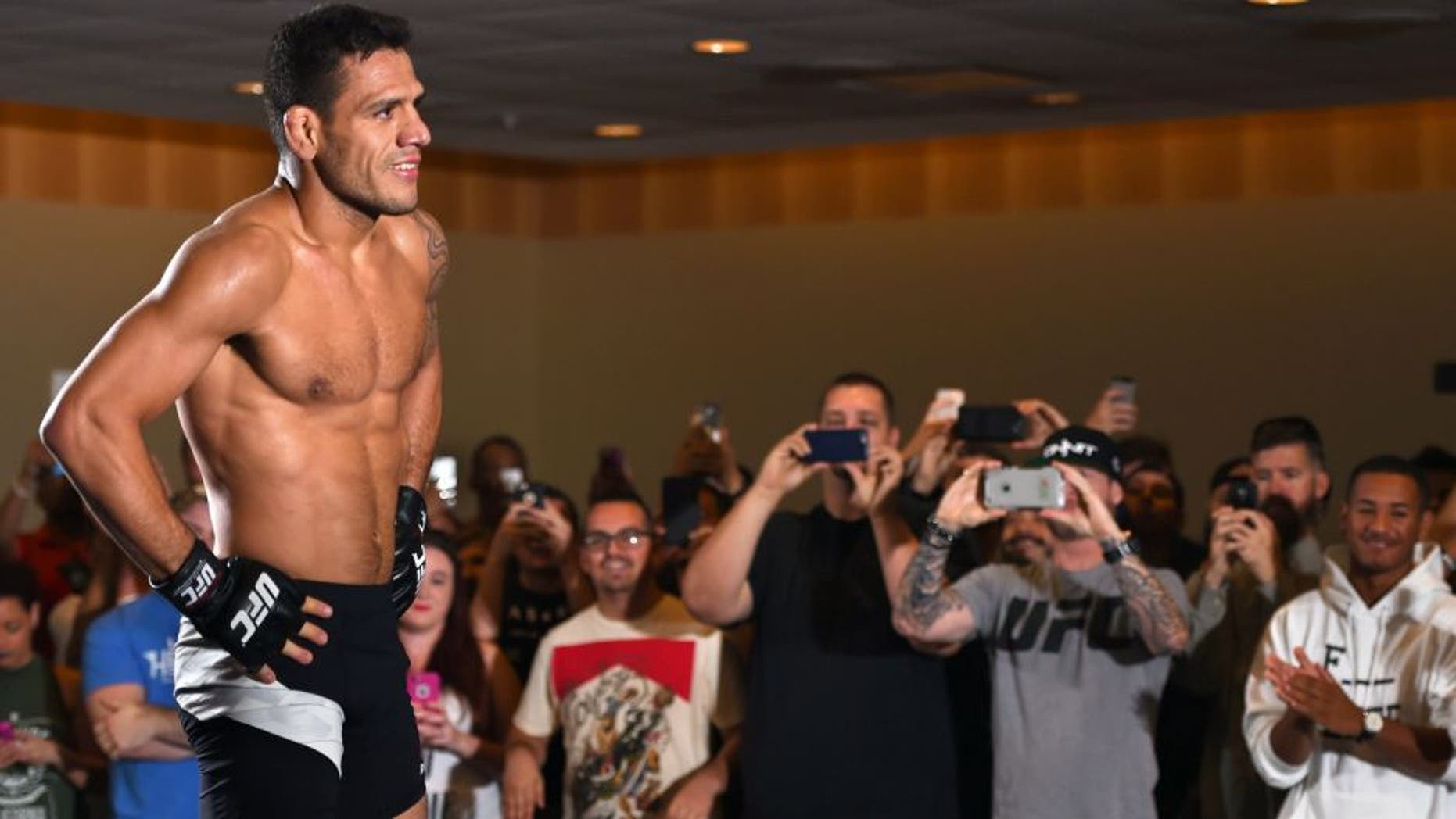 UFC lightweight champion Rafael dos Anjos has eight career submissions to his credit and believes he can add another to his resume on July 7, when he defends his title against Eddie Alvarez.
"I miss submitting people," he recently told UFC.com. "I have a lot of confidence in my jiu-jitsu. I believe he will try to put me down, so we'll see what happens on the ground. I've been putting a lot of work on my grappling, and I believe I can submit him."
In his last outing, Alvarez out-grappled former champion Anthony Pettis. RDA expects the Philadelphia fighter to try some similar tactics out on him but has confidence that it will only work to his own advantage.
"He spent three rounds all over Pettis. I believe he'll try something similar with me," he continued. "But, I believe I'm more well-rounded. My grappling is better. I'm taller. ... I'm very motivated. All these [things] will help me get this win."
Dos Anjos was set to face featherweight champion Conor McGregor at 155 pounds last month but had to pull out with about two weeks to go before their scheduled bout because of a broken ankle. The Brazilian says he's begun training again, even though he's far from 100 percent.
"I'm already back at work," he said. "The bone is almost healed, but some tendons are still sore. I've been doing some grappling, not with full power but I can't stand being away."