Radioactive from Kansas: 'Holy (expletive), dude'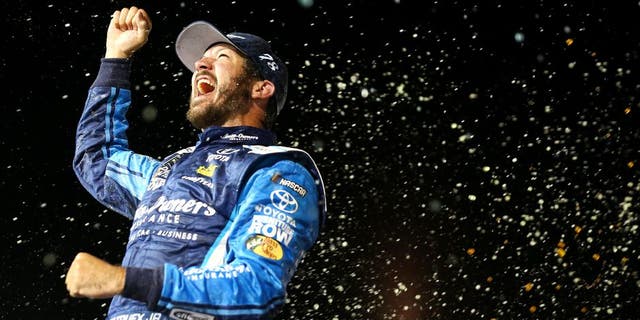 Martin Truex Jr. won the Go Bowling 400 at Kansas Speedway after a race that saw a record number of cautions, including a scary incident involving Aric Almirola, Joey Logano, and Danica Patrick.
There was plenty happening for drivers, crew chiefs, and spotters to react to in NASCAR's first night race of the 2017 season.
Check out all the sounds from the Go Bowling 400 in the latest edition of Radioactive.