Puig tormented by bench stay as uncertainty looms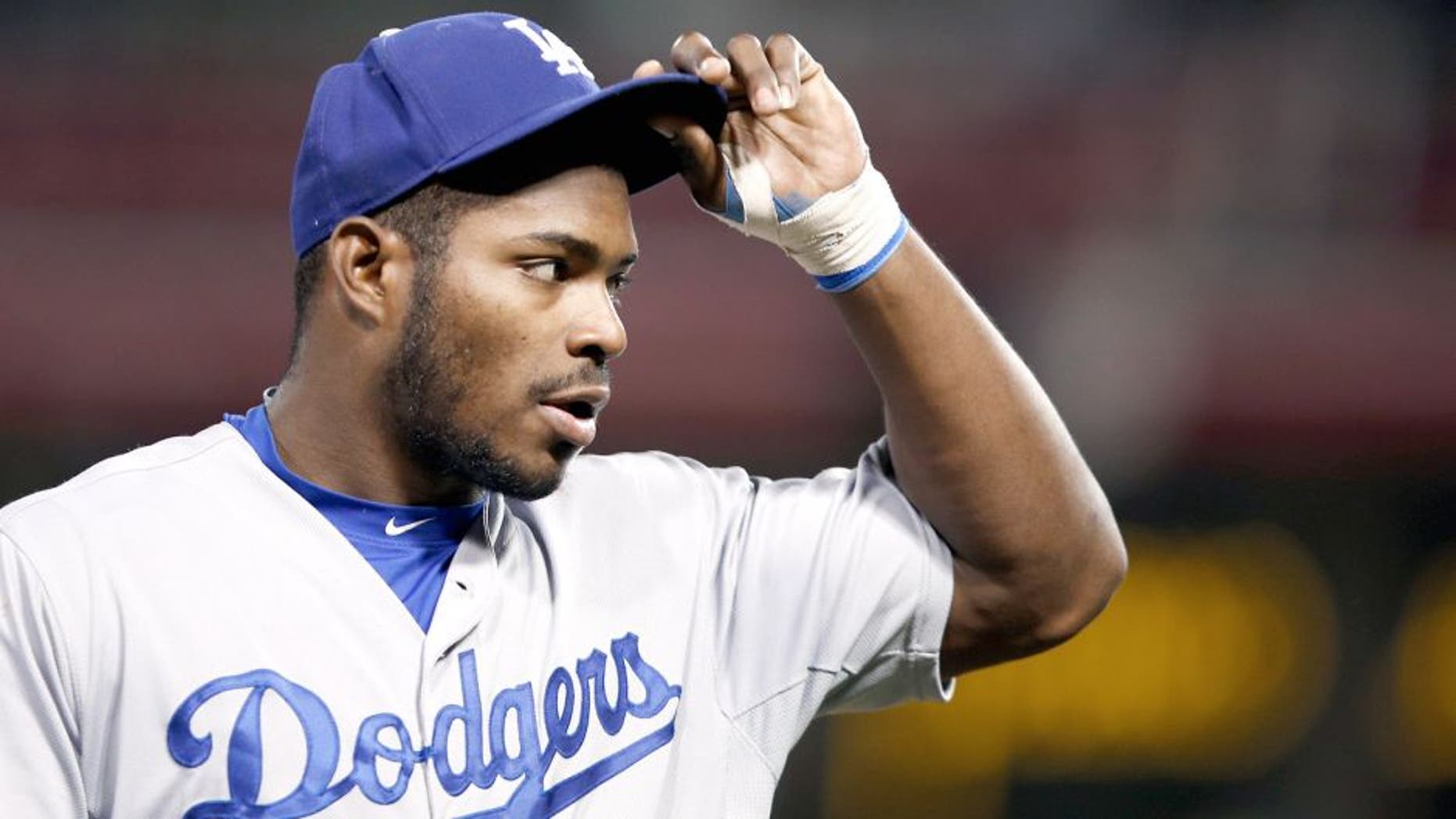 Little did Yasiel Puig know when he was sprinting down the first-base line to beat out an infield single in August that it could potentially cause him a bout of frustration, and potentially his season as well.
Puig, who injured his right hamstring on Aug. 27 in Cincinnati now faces the chance of missing the remainder of the regular season as well as the postseason as his rehab progresses at a turtle's pace.
"It's hard to be there on the bench watching the games," Puig told the Los Angeles Times in Spanish.
While Puig was initially placed on the disabled list for straining his right hamstring, his left hamstring, which he injured earlier in the season, has been hampering his rehabilitation efforts.
Now, the 24-year-old right fielder can only wait and hope that his recovery is somehow fast-tracked before the postseason.
"It all depends on my leg and the doctors," Puig said.
Prior to straining his hamstring, Puig began to emerge from a protracted slump that brought his split up to .256/.324/.440 on the season.
"Every time my hitting starts to pick up, I get hurt," he said.
Although Puig didn't have much success in the postseason in his first two seasons with the Dodgers, as he struck out 22 times in 51 at-bats, he is eager to help his team in any capacity manager Don Mattingly sees fit down the stretch.
"I'll be there to do what is needed, whether it's pinch-hitting or play as a defensive replacement in the ninth inning," Puig said. "Whatever they need me to do, I'll do."
"All I can do is prepare," he added.
(h/t Los Angeles Times)