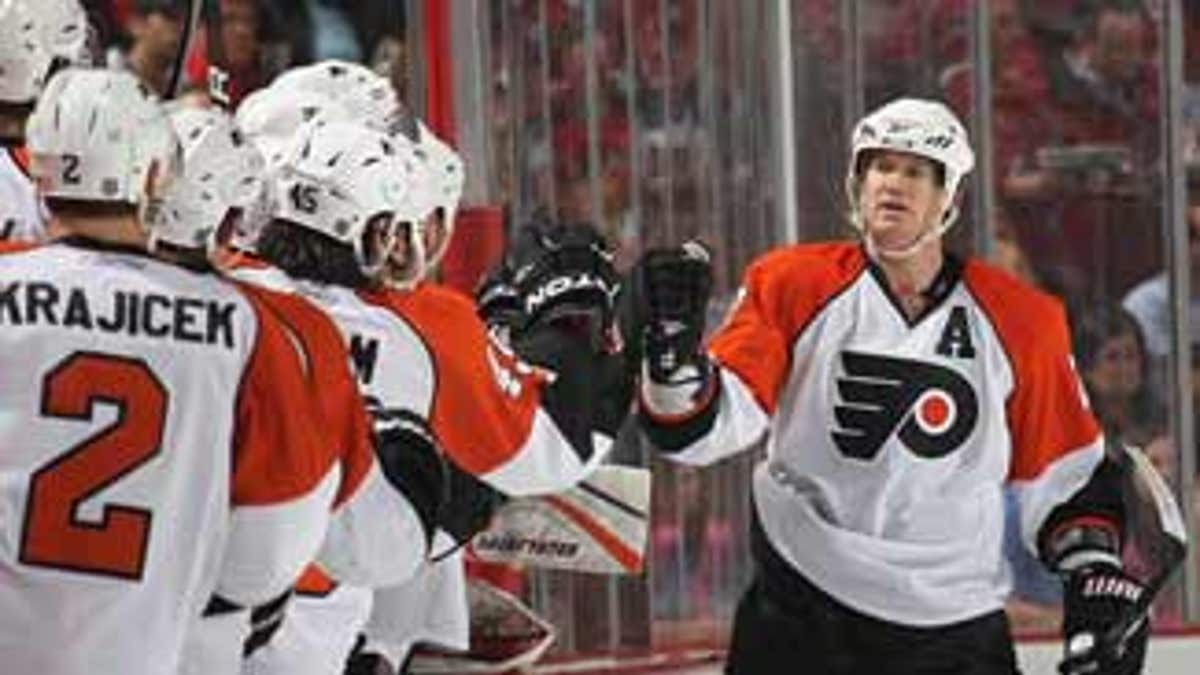 The Philadelphia Flyers will be without veteran defenseman Chris Pronger for Thursday's game against the Toronto Maple Leafs due to an upper-body injury.
Flyers General Manager Paul Holmgren informed the media following the team's morning practice that Pronger is day-to-day with the injury and that veteran Nick Boynton will replace him for today's game.
Boynton, claimed on waivers by the Flyers on Feb. 26, will play for the first time since Feb. 7, when he was a member of the Chicago Blackhawks. In 41 games, he has 1 goal, 7 assists and 36 penalty minutes.
This will be the fourth different time Pronger has missed time with an injury. He sat out the first two games of the regular season recovering from summer knee surgery, he missed a month with a broken foot and he missed a game last week with a hand injury.
Pronger has 4 goals and 25 points in 50 games, and leads the Flyers with an average ice time of 22:29 per game.