Prince Fielder likes giving media members a 'little jolt' in the clubhouse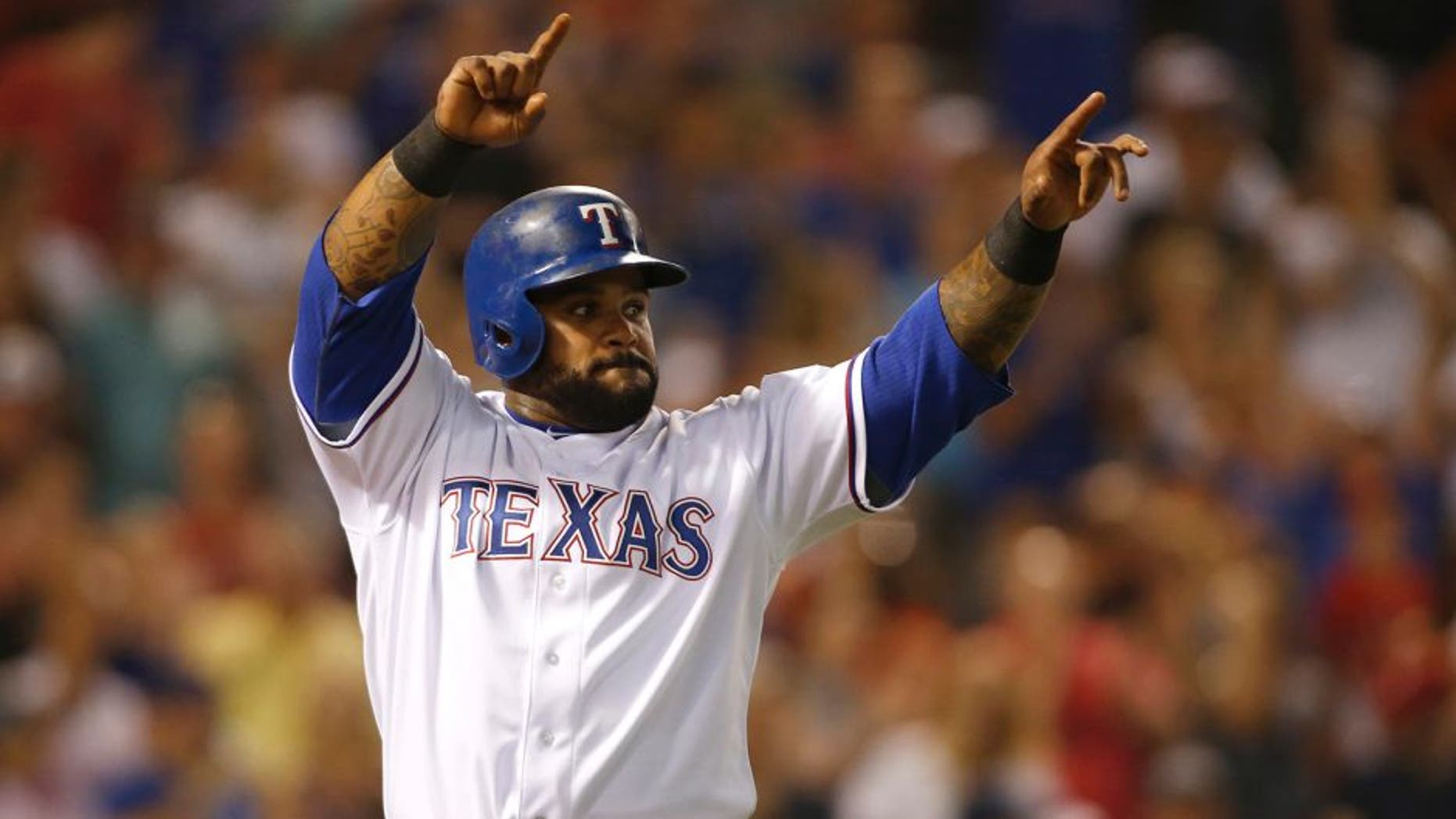 Texas Rangers slugger Prince Fielder has a robust personality - anybody who watches the game can see that.
Earlier this week, he caught up with KRLD-FM 105.3 The Fan to discuss a few things...among them his penchant for surprising members of the media in the Rangers' clubhouse.
As summarized by the Dallas Morning News, when asked about his reasoning for his clubhouse antics Fielder replied, "Sometimes the media is in there just kind of lingering a little bit. I'll just give them a little jolt to let them know they're alive. I just walk up behind them and scream. Just a little something to let them know I'm here."
He added that one of his favorite media members to scare is Emily Jones of FOX Sports Southwest, as, 'She's the best because she freaks out every time."
Fielder also mentions that Adrian Beltre, another player known for his personal quirks, 'hates cold water' and does whatever's necessary to avoid postgame celebration showers on the field after he picks up game-winning hits.
As for whether the Rangers thought they'd have as strong as season as they have, Fielder went on record as lauding manager Jeff Banister for what he's accomplished: "We believed that we'd be this good. We had faith because of how Banny [manager Jeff Banister] had a mindset from spring on of just keeping it one game at a time...Banny just really kept his focus and kept us locked in on playing one game at a time and seeing what happens at the end. We're in a good spot."