Predators' Ryan Johansen out for the remainder of the playoffs with injury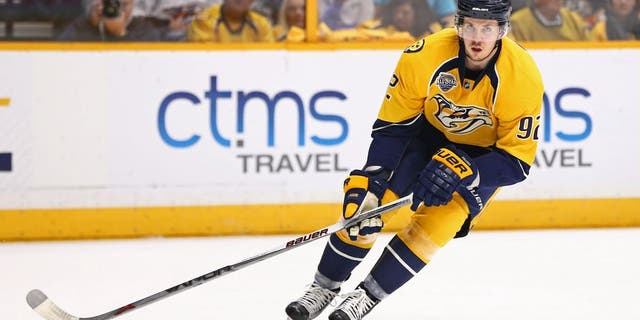 The Nashville Predators announced Friday that one of their top players, Ryan Johansen, will be outfor the remainder of the Stanley Cup playoffs due toinjury.
Johansen suffered a thigh injury during the Predators'3-2 overtime loss to the Anaheim Ducks on Thursday.
The 24-year-old Johansen had three goals and 10 assists in his 14 games in the playoffs.
Nashville will be without two of its key top six forwards for the remainder of its playoffs. The Predators had already lostKevin Fiala in the postseason to a fractured left femur.
The Predators and Ducks are tied at 2-2 in the Western Conference Finals. Game 5 of the series is set for Saturday in Anaheim.