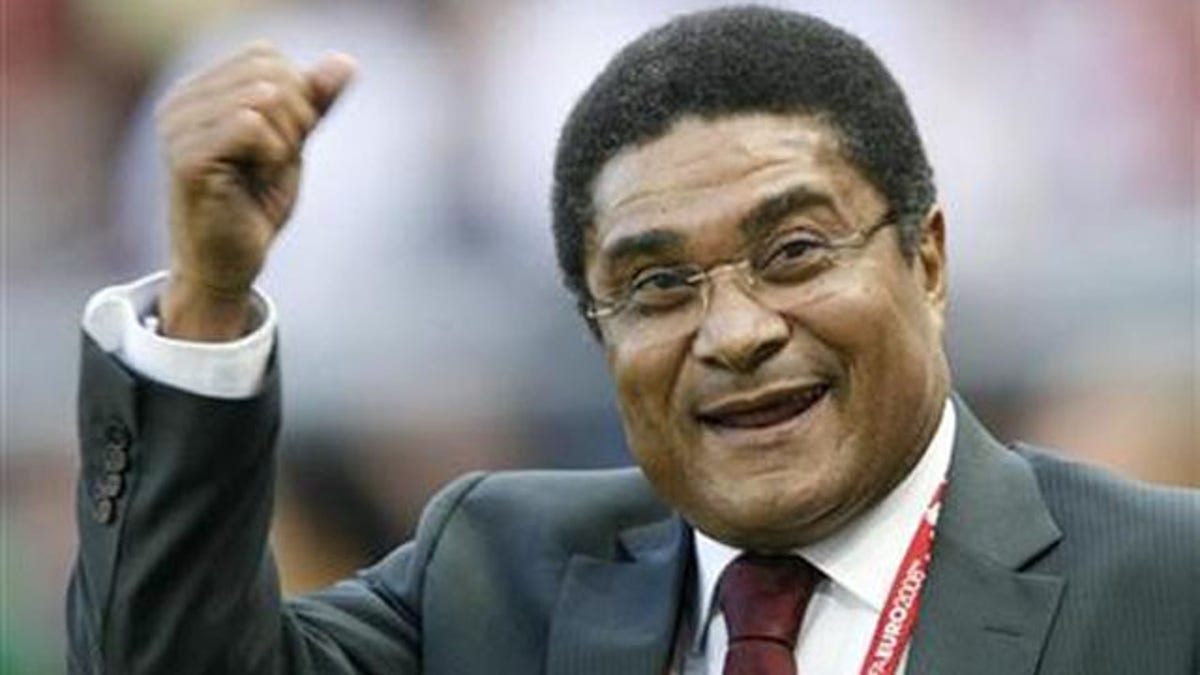 Eusebio, one of the greatest soccer players ever and perhaps the best player that Portugal has ever produced, died Sunday at the age of 71 of cardiopulmonary arrest.
His death was confirmed in a statement by Benfica, the Portuguese club team with whom Eusebio spent the majority of his professional career.
Eusebio (Full name: Eusebio da Silva Ferreira) is best remembered for his performance at the 1966 World Cup in England, when he scored nine goals, the most of any player in the tournament, and led Portugal to the semifinals and an eventual third-place finish.
Born in Mozambique (then a Portuguese colony) in 1942, Eusebio emigrated to Portgual at age 18 after joining Benfica. Over the next 15 years, he scored 317 goals in 301 league appearances and led Benfica to 11 league titles and the European Cup (now UEFA Champions League) title in 1962. He was named European Player of the Year in 1965 and won the European Golden Boot as the continent's top scorer twice, in 1968 and 1973.