Pontiac Silverdome set for demolition in 2016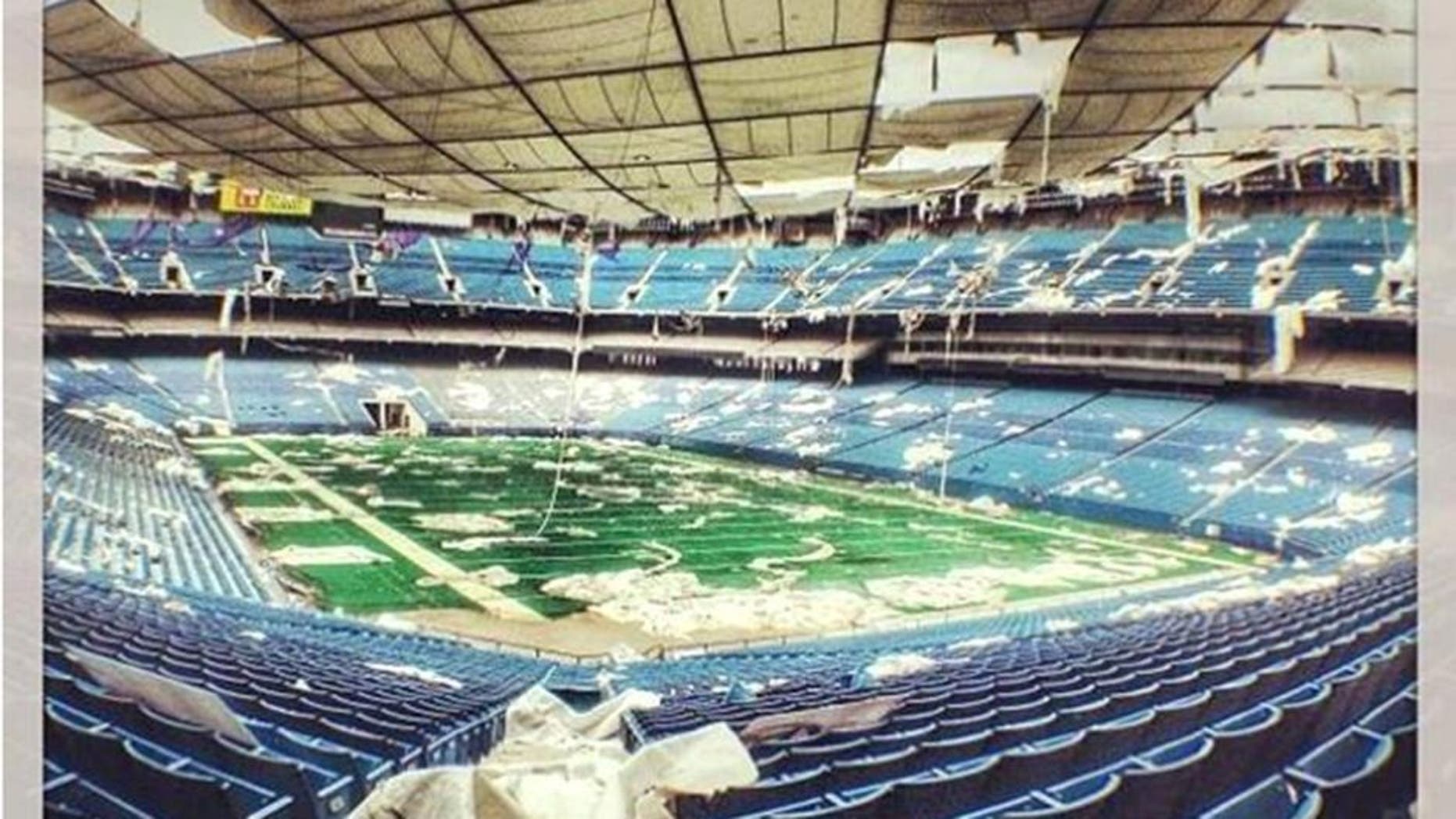 The Pontiac Silverdome is coming down next year.
Owners of the former home of the NFL's Detroit Lions and the site of the 1982 Super Bowl believe that will make the 127-acre site in suburban Detroit more attractive to developers.
Kristie King of real estate firm CBRE tells the Detroit Free Press (http://on.freep.com/20e6cUj ) that the wrecking ball will swing in 2016.
The Silverdome's roof is gone. Robert Mihelich, a vice president at CBRE, says the stadium has deteriorated due to weather. It's owned by Triple Investment Group of Toronto.
The Silverdome opened in 1975, north of Detroit. The Lions played there until 2002. The Detroit Pistons spent a decade in the stadium. Other events included rock concerts, soccer and a Mass in 1987 by Pope John Paul II.