Pirates sign John Jaso to two-year deal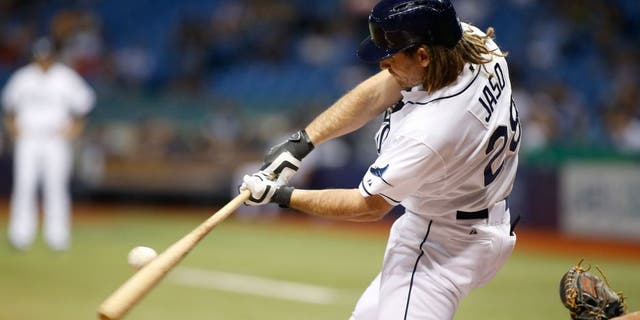 The Pittsburgh Pirates have signed another player who might be in their platoon at first base.
The team announced Wednesday that it has signed outfielder and catcher John Jaso to a two-year deal. FOX Sports MLB insider Ken Rosenthal reports that the deal is worth $8 million.
Jaso has primarily played catcher during his seven-year career, only recently converting to an outfielder last season with the Tampa Bay Rays last season; however, in their announcement of Jaso's signing, the Pirates referred to him as a "first baseman/outfielder," which hints at their intended use of the 32-year-old, who finished fifth in the AL Rookie of the Year Award voting in 2010.
Jaso has only played two games at first base in his major-league career, neither of which were starts.