Pirates add Neftali Feliz to bullpen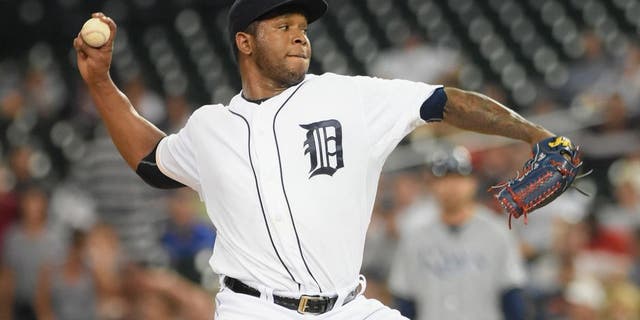 In an effort to bolster their bullpen, the Pittsburgh Pirates have added right-hander Neftali Feliz.
The Pirates announced Wednesday that they signed Feliz to a one-year deal, which is reportedly worth $3.9 million, according to multiple outlets.
While Feliz began in the majors as a closer with the Texas Rangers and has intermittently stepped in as closer over the past few seasons, Pirates GM Neal Huntington affirms that the plan is for current closer Mark Melancon to remain the team's closer in 2016, per the Pittsburgh Tribune-Review.
Feliz displayed tremendous potential upon emerging with the Rangers in 2010, winning the AL Rookie of the Year Award with 40 saves, a 2.73 ERA, 0.89 WHIP, and 71 strikeouts versus 18 walks in 69 1/3 innings.
While the Dominican right-hander notched 93 saves with a 2.69 ERA and 1.06 WHIP in six-plus seasons with the Rangers, he suffered a major regression upon joining the Detroit Tigers in 2015, posting a 7.62 ERA in 30 outings with the team.
Nonetheless, the Pirates have faith that he can revert to his past dominance in 2016.
"We saw flashes of Feliz returning to his preinjury form in 2014," Huntington said, per the Tribune-Review. "On the surface, 2015 was not a great year for him, but we saw flashes of his fastball, flashes of his slider. We saw things we believe [can] come back."