Picture of Alabama RB Bo Scarbrough goes viral on Twitter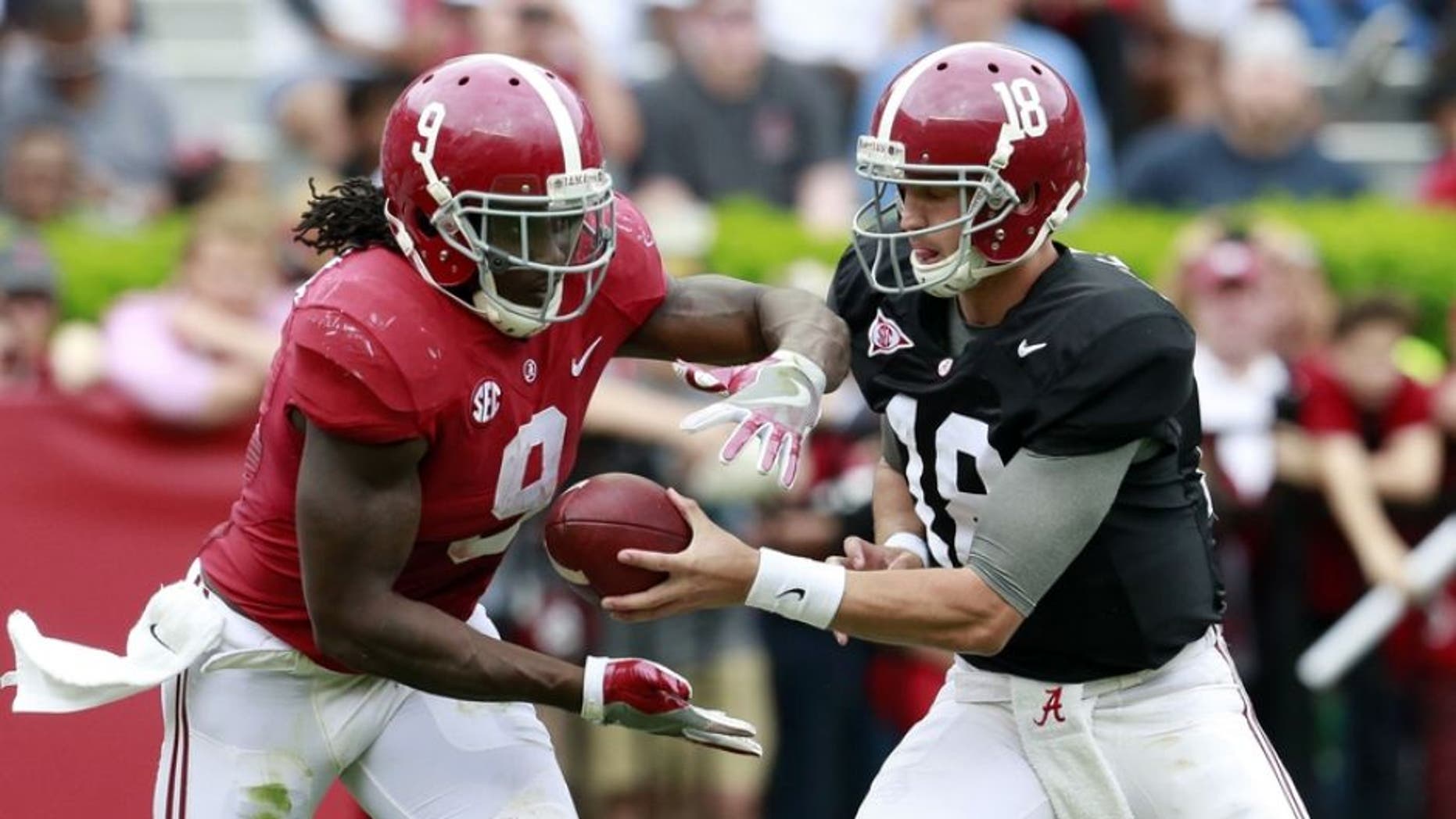 The Alabama football program has a great history of running back play, and humongous sophomore Bo Scarbrough figures to keep the tradition alive…
The Alabama Crimson Tide are a factory for running backs, but the way they are cranking out these incredibly gifted physical specimen is beyond explanation.
If you haven't already, meet sophomore running back Bo Scarbrough, the youngster who is in line to replace Heisman Trophy Winner Derrick Henry as the lead ball carrier for Nick Saban…
The quickness, the speed, the power, the size…It's all there for Scarbrough, and with the type of success Alabama regularly has at the running back position, it's reasonable to expect a fairly great sophomore campaign from him.
At 6-2, 240 pounds (and that may be low-balling…), we may be looking at another Derrick Henry type; a freak of sorts who can beat you with quickness and agility or power, or even deep speed. There are some concerns about injuries that Scarbrough has had dating back to high school, and luckily for Saban and the Tide, there are no shortage of options at the RB position moving forward, and as long as Saban is there, there probably never will be.
This is just an impressive looking kid who has the chance to be special if he can stay healthy, and he's drawing attention before the season even begins…