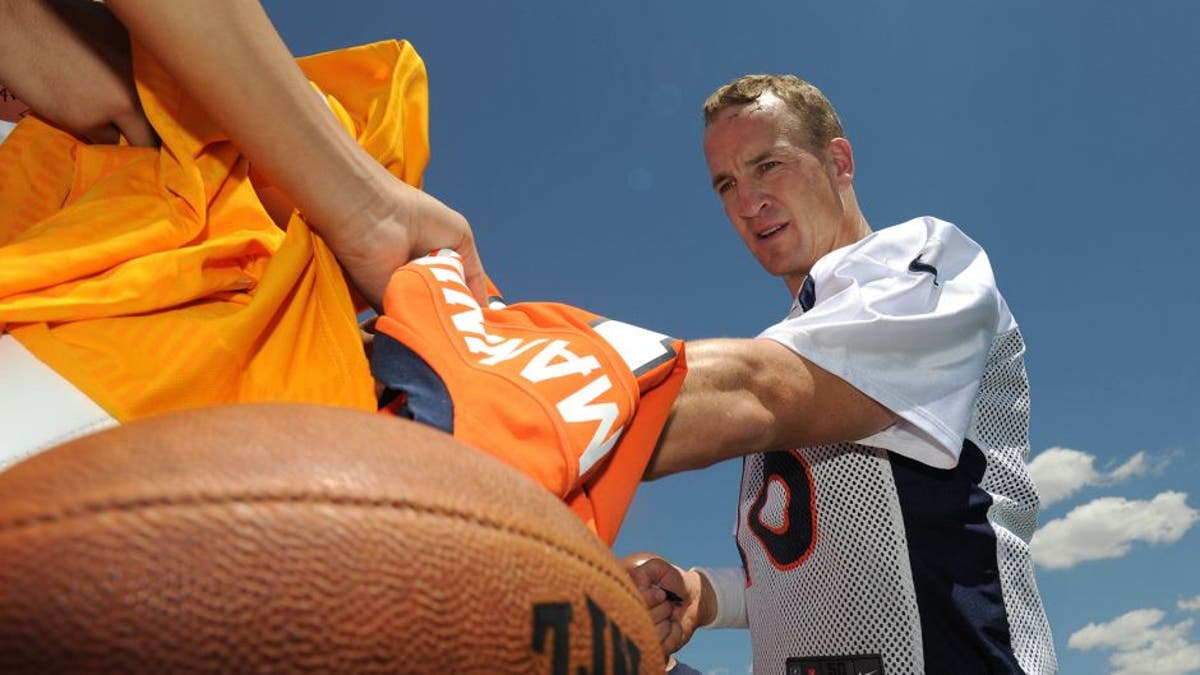 Good guy Peyton Manning is at it again.
The Broncos legend pulled two young fans from the crowd at Sunday's practice for an impromptu drill session, according to the team's official website. You can watch the video here.
Demaryius Thomas got in on the act too. He taught Jet Yang, 11, and Eric Vue, 12, how to run routes before playing a very soft cornerback on the two fans.
Said Vue: "It was awesome, since he pulled us two out of the crowd. Out of every single kid he could have picked, he grabbed us two from the front row."
Again and again and again, Manning has proved to be a legend on and off the field.