Perrish Cox bringing playmaking skills to Titans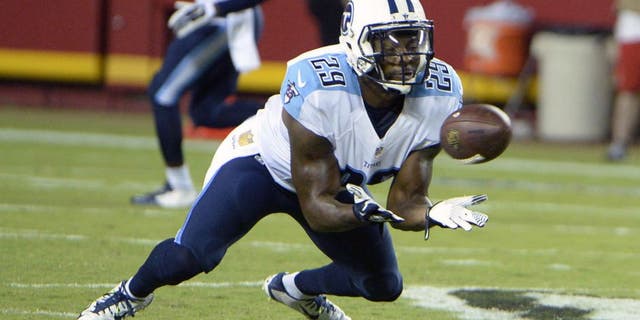 After intercepting passes in back-to-back games, including one returned for a touchdown two weeks ago against the St. Louis Rams, Tennessee Titans cornerback Perrish Cox is making good on the promise he made when he signed as a free agent in March.
"I told them when I came here: I am here to make plays, and regardless of where I am at, the nickel, corner, wherever you need me, I plan on making plays,'' Cox said, per the team's official website. "And if I can help instill that into everyone else's mind, too, I think we'll have a much better team."
Cox, who intercepted five passes last season playing for the San Francisco 49ers, hopes to carry over his penchant for generating turnovers into the regular season.
"I always want to be that player that will make plays and lead by example rather than just talk about it,'' Cox said. "One of the things I try and tell the defense is let's get a quick turnover. Let's try and change the game fast.
"I'm ready to do whatever it takes to help change the mindset of this team."
The 28-year-old, who signed a three-year contract with the Titans in the offseason, said the chance to help the team bounce back from last season's 2-14 record was one of the reasons Tennessee appealed to him.
"I like this team, and the fan base and the city itself is great,'' Cox said. "My whole thing is I know what the record was last season, and I know they need help. I saw the opportunity to come in and help change things and what fans think of this team and that is one of the reasons why I came here."
(h/t Tennessee Titans)