Pennsylvania store is selling Johnny Manziel jerseys for under $2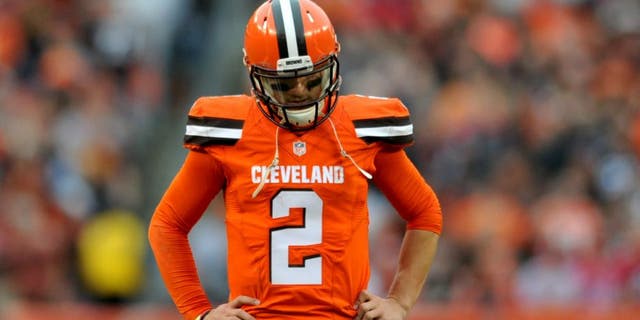 NEWYou can now listen to Fox News articles!
Just two short years ago, Johnny Manziel was leading the NFL in jersey sales. He was a young, likable phenom poised to lift Cleveland football the way LeBron James sparked excitement for the Cavaliers.
Fast-forward to 2016 and stores can't get his jerseys off the racks. Not even the clearance racks. This store in Grove City, Penn., has Manziel's No. 2 jerseys listed for $1.99, or the price of a fast food burger.
Oh, how things have changed. On the bright side, Manziel said he was sobering up starting July 1 and we haven't heard any news about him partying, so that's good.
Another year or so of keeping clean off the field and perhaps Manziel will find himself on one down the road. Maybe.