Paul Felder wins decision after war with Josh Burkman at UFC Fight Night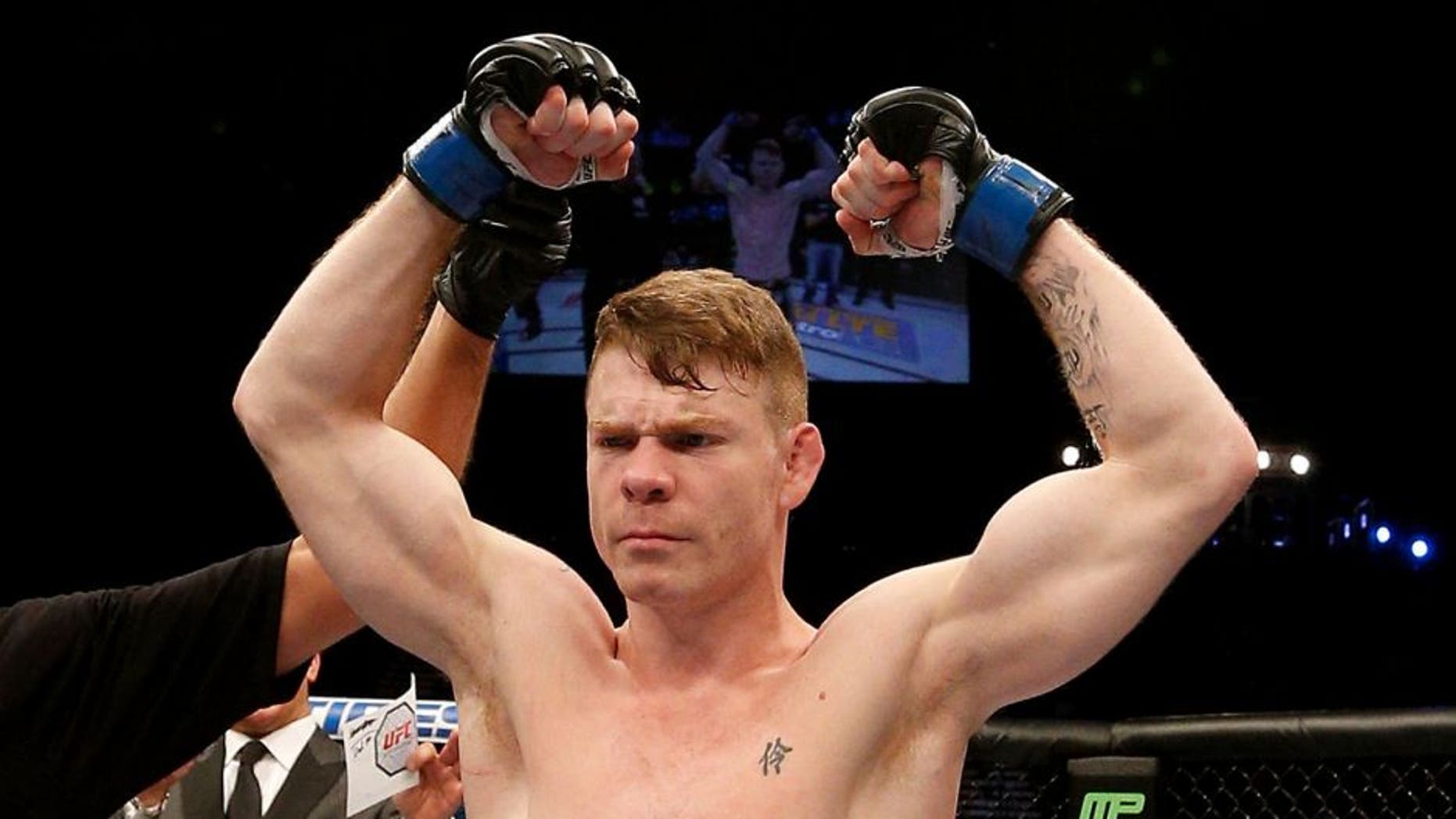 Paul Felder extended his win streak to two Sunday after a tightly contested battle against Josh Burkman. The two lightweights fought for three rounds and opened up the FS1 main card with technique and guts.
Ultimately, Felder was able to convince all three ringside judges that he'd won two out of three rounds, and won with a 29-28 unanimous decision. It didn't come easy, however.
The first round saw Felder effectively attack with leg kicks and Burkman connected with his own, of both linear and roundhouse fashion.
Burkman was the first to connect big with his punches and then scored a takedown, straight into the side mount. Felder got to the cage wall and worked his way back up to his feet, before getting taken down, again, and getting up once more.
In the second, Felder had success with his left kick, both low and high. The two men exchanged punch combinations in spurts throughout the period.
Felder hit a hard body kick and Burkman missed with both a spinning back-elbow and back-fist, but Felder connected with his own elbow after clinching against the cage.
With about a minute left in the round, Felder opened up with an overhand right, and a kick and knee to the body. Burkman pressed against the cage, but it was Felder who nearly finished a takedown before jumping on his back and getting one hook in, before the round ended.
Felder found success early with inside leg-kicks. Later, he began to land with outside leg-kicks. Burkman landed a two-punch combo and then pressed forward for a takedown, and got it.
Once again, Felder quickly popped up to his feet. Felder reversed positions against the cage wall and landed a hard left elbow to the nose of Burkman. Burkman began to bleed badly as the two exchanged positions along the fence.
Just as Burkman had worked to a superior position against the fence, the referee wrongly separated them. Burkman's momentum couldn't be stopped, however, and he scored one last takedown at the bell.
Felder had done enough to get the judges on his side, scoring a unanimous win.
"To come in here with a warrior ... like Josh Burkman, it feels really good," Felder said after the match.
Felder credited his conditioning for his victory. "I only cut two and a half, three pounds on Saturday. ... I felt fantastic coming in here," he continued.
"I knew I had to get in his face, clinch him and tire his arms out, and that's what I did."
Burkman's record dipped to 29-13-1. Felder's win pushed his mark to 12-2, overall.