Patriots, WR Julian Edelman reportedly agree to multi-year extension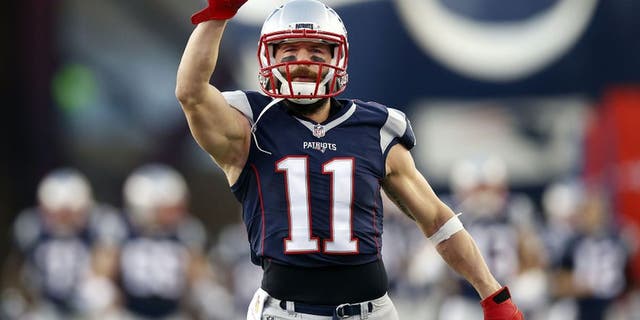 NEWYou can now listen to Fox News articles!
Julian Edelmans contract was set to expire after this season, but the Patriots arent letting him get away. According to multiple reports, the Edelman has agreed to terms on a two-year deal to keep him in New England beyond 2017.
Edelman isset to earn $3 million this season with his cap hit being $5.75 million. Hes been an absolute bargain for the Patriots since signing a four-year deal in 2014, making an average of just $4.25 million per year.
The 31-year-old receiver is coming off of his best season as a pro, catching 98 passes for a career-high 1,106 yards and three touchdowns. It was his second 1,000-yard season and the third time hes caught at least 90 passes.
Edelman was a pivotal part of the Patriots Super Bowl run this past year. In the postseason, he caught 21 passes for 342 yards and one touchdown. The biggest reception of his life, however, was on a tipped pass that he plucked off the turf to keep New Englands hopes alive.
With this extension, Edelman will likelyspendthe next three yearswith the team thatturned him into a star receiver after playing quarterback at Kent State.