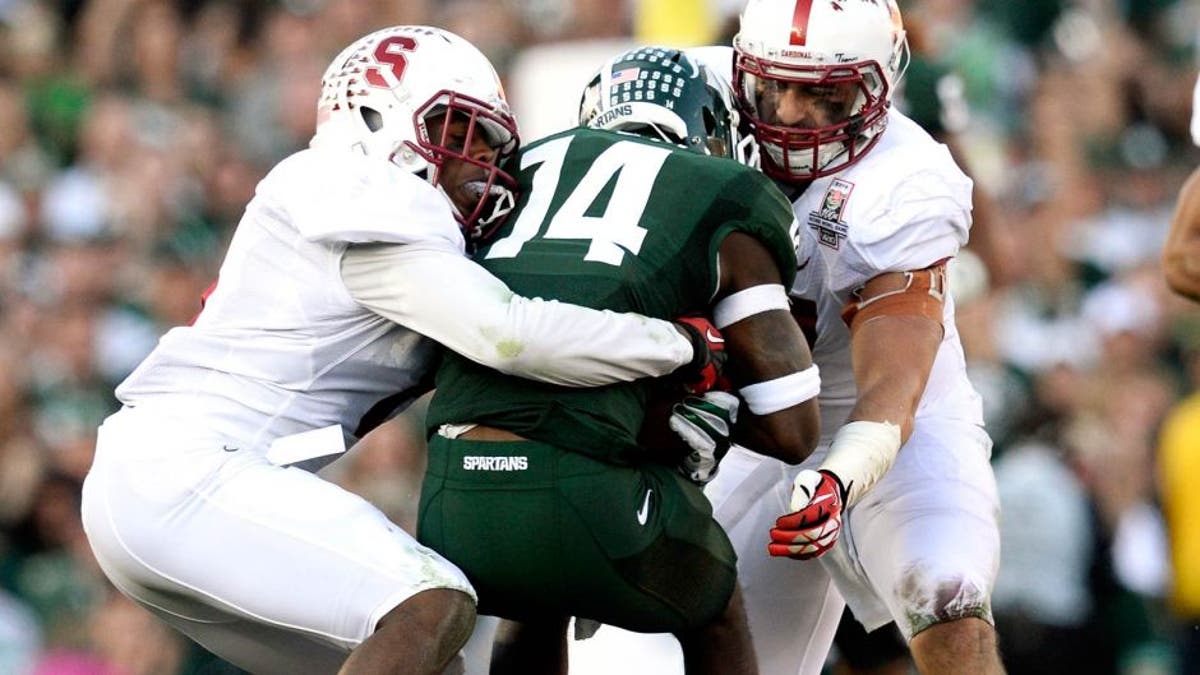 The New England Patriots' selection of safety Jordan Richards in the second round left some fans saying "who?" in Chicago. He wasn't a well-known prospect out of Stanford, but he's quickly turning heads in training camp, particularly from his teammates and coaching staff.
Coming out of Stanford, Richards was seen as a smart prospect, as most Cardinal players are. Playing smart at safety is particularly important, which is why the Patriots were impressed with him as a prospect. Fellow safety Devin McCourty was especially impressed by his teammate.
"The thing that sticks out the most about him is he's a very smart guy," McCourty said. "I think he's a guy that is hungry. He came in day one knowing as much as possible for a rookie. The thing is we stay on him to keep playing through mistakes. He is so smart and understands so much that he hasn't made very many mistakes."
McCourty, himself, is a highly-intelligent player at safety. The best at the position usually are. In that regard, Richards is on the right path already, even if it is still extremely early in training camp.
"We didn't see a whole lot of him in the spring," head coach Bill Belichick said. "He didn't come in until late, missed part of the OTAs finishing up school. But he's a smart kid, picks things up quickly and he seems to be a pretty instinctive player. He has a good feel for the ball and awareness. He's a communicator back there. We'll see how it goes."
To crack the starting lineup, Richards will have to beat out a bevy of players at safety. McCourty is the starting free safety no matter what, but Richards could potentially make an impact at strong safety. Patrick Chung is slated to start the season as the strong safety next to McCourty, with Duron Harmon backing him up.
It's early, but Richards has received positive reviews already. He's on the right path, and should he continue to impress, he could find his way onto the field as a started at some point this season.
(h/t Comcast Sportsnet)