Patriots CB Malcolm Butler ejected from practice after fighting with Alshon Jeffery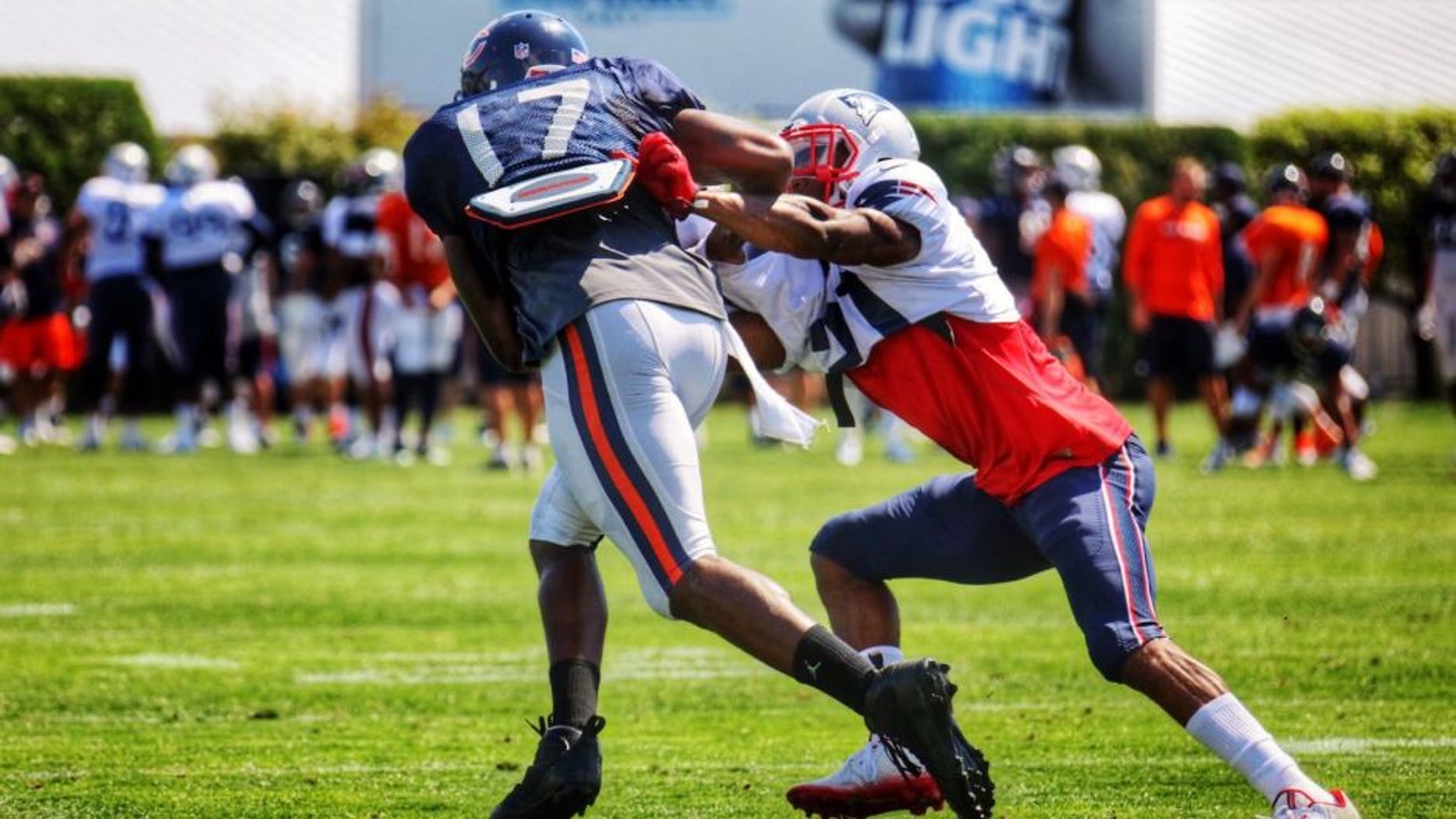 The New England Patriots are once again holding joint practices this week, this time with the Chicago Bears. On Monday, they were forced to go without two of their top players for very different reasons.
Shortly after Rob Gronkowski left practice due to an apparent injury, cornerback Malcolm Butler was ejected by Bill Belichick for fighting with Alshon Jeffery.
Here's video of the scrum that occurred after Butler and Jeffery got into it.
Butler is a fiery player with a great deal of confidence and swagger on the field. It's not much of a surprise to hear he got into it with a talented wide receiver -- one who's also confident in his own right.
This wasn't the only practice fight on Monday. Emmanuel Sanders and Chris Harris Jr. of the Broncos also got into a brawl.